Google Docs is de online tekstverwerker van Google Workspace. Een wat minder bekende functie is de 'zonder paginering' pagina indeling. Hiermee ben je als gebruiker niet gebonden aan de traditionele paginastructuur zoals die wordt gebruikt in conventionele tekstverwerkers zoals Microsoft Word.
In plaats van een vast paginaformat, maakt 'Zonder Paginering' een doorlopende pagina van je document. Je document is in wezen een soort doorlopende webpagina geworden, wat eigenlijk een stuk logischer is voor de manier waarop we tegenwoordig werken: Digitaal.
Het ontbreken van paginering heeft een paar voordelen in het gebruik:
Eenvoudige weergave: Gebruikers kunnen eenvoudig het document bekijken zonder zich zorgen te hoeven maken over het afbreken van tabellen of verspringen van afbeeldingen tussen de verschillende pagina's.
Gemakkelijk delen en lezen: Gedeelde documenten kunnen eenvoudig en natuurlijker worden gelezen zonder dat ontvangers pagina's moeten omslaan. Het is 1 lange pagina geworden wat het erg prettig bij rapporten en lange documenten maakt.
Naadloze samenwerking: Google Docs werkt met een real-time synchronisatie waardoor alle wijzigingen direct worden weergegeven voor alle deelnemers.
Ondanks het ontbreken van paginering, kunnen gebruikers nog steeds bepaalde afdrukinstellingen toepassen om hun documenten af te drukken met een bepaalde paginalay-out, bijvoorbeeld als ze het document als PDF willen opslaan of afdrukken. Deze instellingen zijn echter alleen van toepassing op de weergave of afdruk, maar veranderen niets aan de daadwerkelijke structuur van het document in Google Docs zelf.
Probeer het zelf uit. Zo zet je 'Zonder Paginering' aan:
MENU > Bestand > Pagina-instelling > Zonder paginering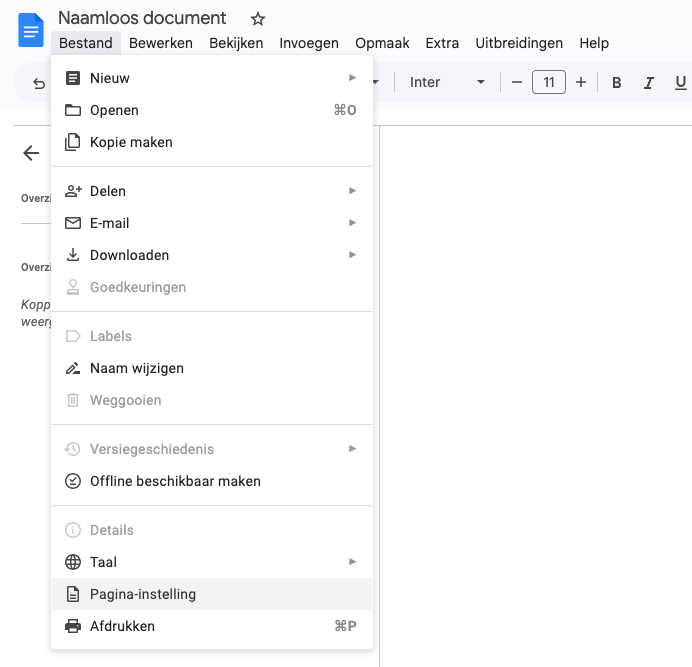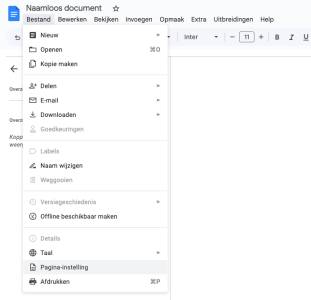 Wij bij Presis werken inmiddels niet anders meer en al onze Google Doc documenten staan standaard op 'zonder paginering'. Works like a charm!
#google #googleworkspace #googledocs #slimmerwerken #tipsandtricks