Overal verbonden

Doeltreffend werken

Effectief werken

Brainstormen en vergaderen

Tijd besparend
Haal het beste uit jullie tijd en samenwerking met video meetings

Meeting Room aanvragen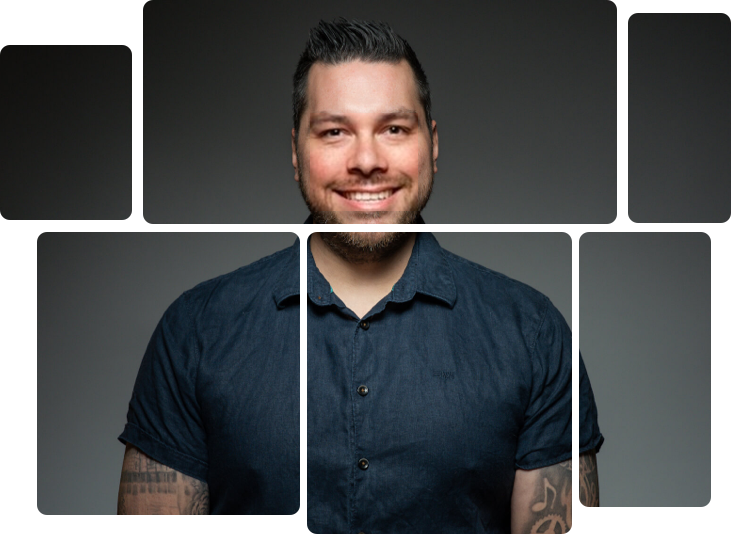 We helpen je altijd meteen
Je kunt ons altijd bellen en dus meteen weer aan het werk
Wij werken op tijden dat het jou uitkomt
"Werkt jouw bedrijf nog niet optimaal en vertrouwd met Google Workspace?"
Google meet is een hardware kit en bestaat uit de volgende onderdelen: Een 12 megapixel smart camera, smart audio bar, een hub en Afstandsbediening. Een must-have voor alle bedrijven.
Wij hebben niet alleen gekozen voor Google Meet omdat we partner zijn, we hebben ervoor gekozen omdat het een ontzettend fijn product is om mee te werken.
Het is snel, er is geen software-installatie vereist, we hebben geen haperingen meer. Na het plaatsen van de hardware stuur je iemand een link en alles werkt perfect. We zijn er zo blij mee dat we dit gevoel willen delen met iedereen.
Wil je meer weten? Ik help je graag verder.
Werner van den Hoest | Google Workspace Specialist & Support
Til je vergaderingen naar een hoger niveau met de Google Meet Kit.
Heb jij last van wazig beeld, verstoringen tijdens vergaderingen of zelfs last van verbrekingen? Dan is Google Meet Kit wat voor jou.
De Google Meet Kit is een kit waarmee je in een keer alle onderdelen in een doos krijgt om perfecte meetings mee te houden. Daarom krijg je in een kit een smart-camera, smart-audio bar en de Compute Google system die alles voor je automatiseerd. Dat is fijn.
Duidelijk vergaderen
Google Meet past je netwerksnelheid aan om videogesprekken van hoge kwaliteit mogelijk te maken, waar je ook bent. Nieuwe verbeteringen op het gebied van AI zorgen ervoor dat je gesprekken duidelijk te volgen zijn, ook als de omgeving voor afleiding zorgt.
Overal en op elk apparaat vergaderen
Gasten kunnen deelnemen op hun computer via elke moderne webbrowser. Ze hoeven geen software te installeren. Op mobiele apparaten kunnen ze deelnemen via de Google Meet-app. Gasten kunnen zelfs aan vergaderingen en gesprekken deelnemen via de Google Nest Hub Max.
Veilig vergaderen
Meet maakt gebruik van dezelfde beveiligingsmaatregelen die Google gebruikt om je gegevens te beveiligen en je privacy te beschermen. De videovergaderingen van Meet worden versleuteld tijdens de overdracht en onze uitgebreide beveiligingsmaatregelen worden voortdurend geüpdatet om je nog beter te beschermen.
Installatie service van Presis
Jullie willen een Meeting Room om tijd besparen en efficiënter werken. Dan is het zonde om jullie schaarse tijd hieraan te besteden. Wij zorgen ervoor dat jullie hier geen omkijken naar hebben en na oplevering meer dan tevreden zijn.
Wij geven tevens niet alleen voor kantoren advies, wij adviseren ook meteen voor de thuiswerkers hoe dit het beste ingericht kan worden met soft en hardware.
Inrichting en styling
Een vergaderkamer die stoffig is samengesteld, met overgebleven meubels wordt ingericht en aankleding die overgeslagen wordt; dat draagt niet bij aan een fijne werkomgeving. Zo worden die video meetings alsnog niets.
Daarom werken wij samen met Go Office, zij richten jullie Meeting Room behalve efficiënt ook stylish en aantrekkelijk in. Die weten wat wel en niet werkt. En die weten van aanpakken
Installatie en bekabeling
Het installeren van een Google Jamboard en video hardware is niet super ingewikkeld. Maar het kost wel tijd en vergt wat handigheid. Het wegwerken van de kabels zodat deze niet storend in beeld blijven is wel al gauw een uitdaging.
Onze partner komt jullie apparatuur netjes installeren en zorgt ervoor dat de kabels niet rommelig in beeld blijven, maar netjes weggewerkt worden.
Vloeren en muren
Niet iedere vloer is geschikt voor iedere ruimte. Zeker in zo'n ruimte is het belangrijk dat er goed gelet wordt op echo's. Die zijn funest voor goede video meetings en moeten dus verholpen worden. Komt de echo niet van de vloer, maar van de wand?
Zowel voor de vloeren als voor de muren werken wij samen met partners die vloeren adviseren en leggen en de akoestische optimalisatie verzorgen van wanden en plafonds.
Klaar voor de start?
Wij doen er alles aan om jou een brede glimlach
te bezorgen bij de oplevering van de nieuwe ruimte
die speciaal voor jullie is samengesteld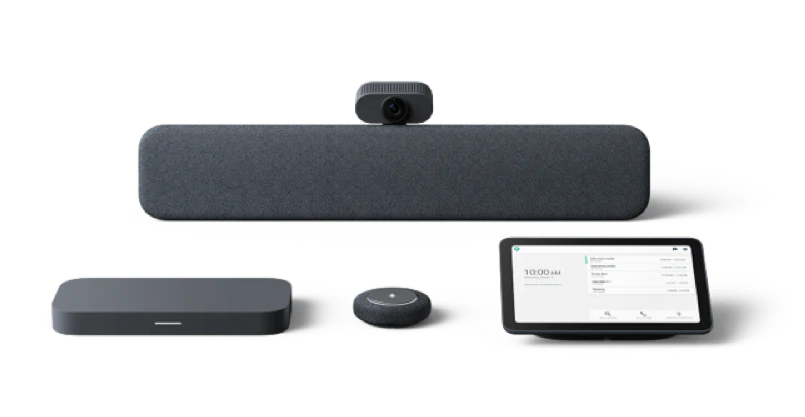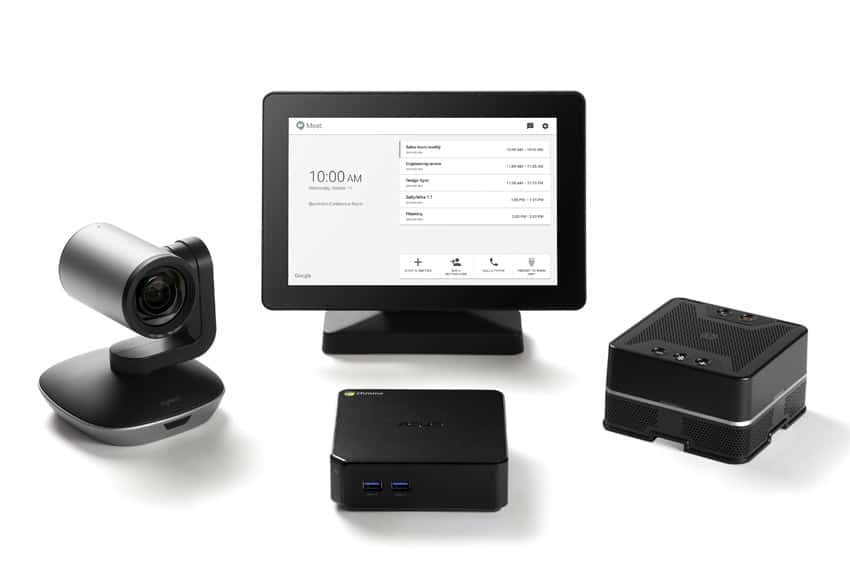 Meer weten?
Wil je meer uit Google Workspace halen of wil je je collega's helpen de overstap naar het werken in Google Workspace maken? Of ben je geïnteresseerd in een meeting room? Wij zijn er voor je.
En een belofte van onze kant: met deze meetkit zal je leven een stukje gemakkelijker worden. Interesse? Stuur een bericht naar contact@presis.nl en dan nemen wij contact met je op.
Onze webshop
Uiteraard hebben we meer dan alleen Meet Kits en licenties!
Bekijk onze webshop om ons aanbod te bekijken.
Naar de webshop
Veelgestelde vragen
Over Google Meet