Een vlotte start

Gestructureerde inrichting

De beste IT oplossing

Snelle implementatie in je bedrijf

Snel online
Onze werkwijze
voor Google Workspace
Je kan ons altijd bellen, geen technisch gedoe.
De voordelen van Presis als jullie GoogleCloud Partner

Bekijk prijzen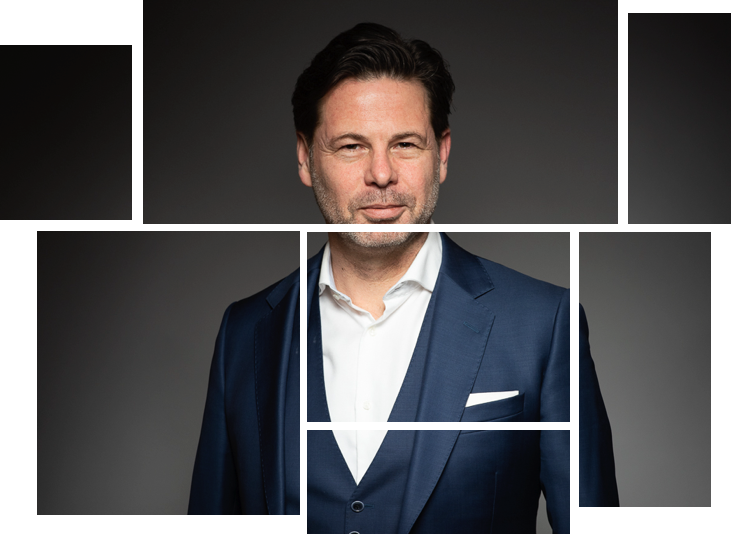 We helpen je altijd meteen
Je kunt ons altijd bellen en dus meteen weer aan het werk
Wij werken op tijden dat het jou uitkomt
Miljoenen ondernemers kozen voor de oplossing van Google Workspace
Wij geloven erin dat het 'gewoon moet werken'. Snel, simpel en slim. En daarmee dragen we bij aan de wereld van onze klanten om die te verbeteren. En dat is een continu proces. Eigenlijk zijn we steeds weer op zoek naar die glimlach van onze klant. Dat is wat ons motiveert. Van start-ups tot grote bedrijven, wij helpen ze vooruit.
Wil je meer weten? Ik help je graag persoonlijk.
Stap 1: Vlotte start
Om effectief en efficiënter te werken is meer nodig dan enkel de technologie. En dat is waar wij bij helpen
Stap 2: Het inrichten
Hoeveel beter kunnen je werknemers hun werk doen als Google Workspace onderdeel wordt van een werkdag?
Stap 3: Afstemming en afronding
Wij richten alles van Google Workspace voor je in op de manier hoe jij graag werkt. Jouw perfecte gepersonaliseerde eigen online werkplek.
Een vlotte start
We geven jou een vlotte start zodat jij je zaak snel op orde hebt
Wij zorgen ervoor dat de implementatie van nieuwe technologie daadwerkelijk effectief is, zodat werknemers zich comfortabel voelen in de nieuwe omgeving en het begrijpen.
Onze focus ligt op het helpen van organisaties om effectief en efficiënt gebruik te maken van Google Workspace. Wij stoppen niet voordat jij je comfortabel voelt met Google Workspace.
Onze werkwijze voor jou
Veel bedrijven hebben moeite met nieuwe technologieën vanwege het steeds terugvallen op oude gewoontes. Wij snappen dit en helpen jou hier doorheen.
Wij installeren succesvol Google Workspace in je bedrijf, zonder enige moeite van jouw kant af.
We bieden trainingen voor efficiënt gebruik van Google Workspace en creëren nieuwe mogelijkheden voor je bedrijf.
Het inrichten van Google Workspace
Inrichten? Zo gepiept
Google Workspace in gebruik nemen is niet alleen een technisch verhaal. Het gaat er ook om hoe het organisatorisch in elkaar zit. Hoe zorgen wij ervoor dat het bedrijfsproces zoveel mogelijk hetzelfde blijft. En het toch kunnen verbeteren zodat iedereen zich comfortabel voelt bij het overstappen.
Daarbij denkend aan automatisering van bepaalde processen. Of bijvoorbeeld de communicatie binnen je bedrijf. Hoeveel efficiënter kunnen je werknemers hun werk doen als Google Workspace onderdeel wordt van een werkdag? Dit lossen wij voor jou op.
Alles wordt afgestemd
Licenties, migraties, implementaties
Dit is het gedeelte waar wij de zwarte band in hebben. Wij overleggen exact wat er gaat gebeuren en wanneer dit gaat gebeuren en hoelang dit process gaat duren. Wij richten alles van Google Workspace voor je in op de manier hoe jij graag werkt. Denk hierbij bijvoorbeeld aan je mailbox en cloud. Alles wordt exact gemigreerd zoals jij dat wilt.
Jouw perfecte gepersonaliseerde eigen online werkplek.
Trainingen
En tot slot, geheel optioneel: De Google Workspace training
De producten in Google Workspace ontwikkelen continu en nieuwe features worden aan de lopende band gereleased. Dit alles helpt om nog beter, slimmer en sneller te kunnen werken. Maar dan moeten jullie dit wel allemaal weten en kunnen toepassen.
Met onze Google Workspace trainingen upgraden wij jullie kennis. We komen langs, delen onze kennis, geven tips en zorgen dat jullie optimaal gebruik maken van alle slimme opties in Gmail en Google Drive.
Wat een training kost? €380 inclusief voorrijden voor een dagdeel. Zijn er nog vragen over de trainingen? Bel, chat of mail ons en dan praten we jullie bij.
Een team dat altijd voor je klaar staat
Altijd en overal support
Het voordeel van Presis als je Google-reseller is dat je altijd iemand achter de hand hebt op het moment dat je met technische vragen zit over je Google Applicaties en domeinnaam (bijvoorbeeld).
Wij werken op jouw werktijden en zorgen ervoor dat alles altijd werkt. Heb je vragen? Dan zijn we er voor jou wanneer je ons nodig hebt. Wel zo fijn.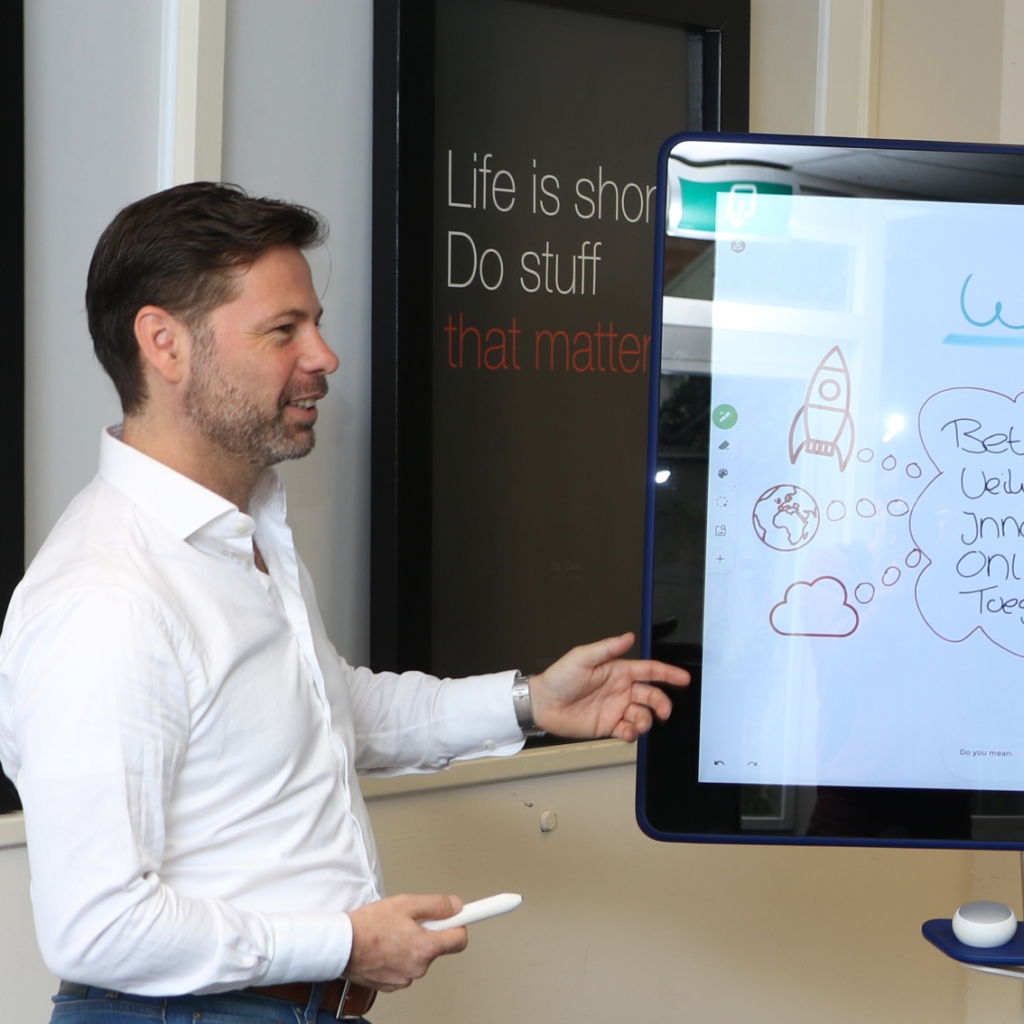 Laat je bedrijf groeien
Wat aandacht krijgt groeit
Wij schenken veel aandacht aan nieuwe gebruikers van Google Workspace, met name hun motivatie om Google Workspace op een goede manier in te zetten. Dit is namelijk cruciaal voor het succes. Als je wilt, kunnen we jou volledig bij het project betrekken wanneer wij bezig zijn met de implementatie van Google Workspace. Zoals hier boven aangegeven verzorgen wij een gebruikerstraining, zodat de overstap naar Google Workspace zo gesmeerd mogelijk verloopt.
Na het implementeren van de nieuwe software van Google Workspace zullen we een afspraak inplannen om met je werknemers zoveel mogelijk door alles heen te lopen zodat zij goed worden voorbereid op het nieuwe werken.