Soepel samenwerken

Vanuit thuis vergaderen

Makkelijk en snel

Altijd verbonden
Hoe werkt vergaderen met
Google Meet?
Haal het beste uit jullie tijd en samenwerking met video meetings

Meeting Room aanvragen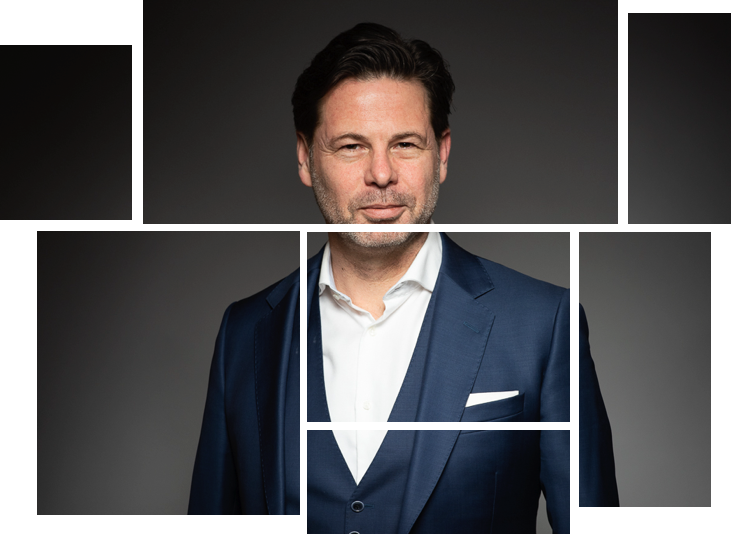 We helpen je altijd meteen
Je kunt ons altijd bellen en dus meteen weer aan het werk
Wij werken op tijden dat het jou uitkomt
"..De eerste stap is gezet! Aan de slag met Google meet"
Attentie aan alle spontane thuiswerkers en gestresste werkgevers: Als Google Workspace gebruiker beschik je al over alles wat je nodig hebt om soepel te kunnen blijven samenwerken met elkaar, ook vanuit huis.
Deze pagina is gemaakt om je stap voor stap uit te leggen hoe jij Google Meet gaat gebruiken om te video vergaderen binnen het bedrijf én met klanten (en nee, je klant hoeft niet op Google Workspace te zitten).
Als je meer wilt weten, help ik je graag persoonlijk verder.
Dhr. K.J. Diepstraten | Google Workspace Specialist & eindbaas
Video Meetings met Google Meet
Google Meet is de Skype variant van Google. Met Google Meet kun je eenvoudig een videovergadering te houden. Om deel te nemen aan een videovergadering op een laptop of computer heb je alleen een webbrowser nodig. (Voor gebruik op telefoon of tablet heb je de app nodig: Meet via de app
Hoe Google Meet werkt
Alle video vergaderingen met Google Meet vinden zich plaats op deze site: meet.google.com. De simpelste manier om een Meet te starten is door op die link te klikken. Vervolgens klik je op "Vergadering starten of deelnemen aan vergadering".
Er komt dan een pop-up met de vraag om je Meet een naam te geven. Wat je hier invult wordt de titel die te zien is voor iedereen, dus vul iets toepasselijks in (of iets grappigs). Klik op "doorgaan".
Eenvoudig een vergadering starten
Klik op Nieuwe vergadering.
Selecteer een optie:

Vergadering maken voor later:

Als u de vergadergegevens van een toekomstige vergadering wilt delen, kopieert u de link van de vergadering en deelt u deze met deelnemers.
Als u de vergadering rechtstreeks wilt starten met deze link, plakt u de link in een browser of geeft u de link op in het veld Voer een code of link in  > klik op Deelnemen.

Meteen een vergadering starten: Maak een nieuwe vergadering en neem rechtstreeks deel aan de vergadering.
Plannen in Google Agenda: Als u een vergadering wilt plannen, wordt u omgeleid naar Google Agenda.
Deelnemers toevoegen aan de meeting
Succes! Nu zit je in je eentje in een meeting. Daar gaan we aan werken, de volgende stap is namelijk deelnemers toevoegen.
Je kan op twee manieren mensen toevoegen. De eerste manier is door op de "Toevoegen knop" te klikken.
Als iemand in je contactenlijst staat kan je hier iemand uitnodigen. Hiervan krijgen ze dan een e-mail met uitnodiging in de inbox.
De tweede manier is door je meeting link te kopiëren vanuit je browser en deze naar iemand te sturen.
Bijvoorbeeld via de mail, of whatsapp. Dan kan de persoon de link openen waarmee ze direct kunnen deelnemen aan de vergadering.
Google Meet voor degene die uitgenodigd is
Voor de uitgenodigde is het proces nog eenvoudiger. Als een uitnodiging via de mail verstuurd is krijgt iemand het volgende bericht.
Druk op de knop "Deelnemen aan vergadering". Mocht dit de eerste Google Meet zijn, wordt er ook hier eerst om toestemming gevraagd.
Klik links bovenin op "Toestaan" om de camera en microfoon te activeren, klik vervolgens nog een keer op "Deelnemen aan vergadering". Als een deelnemer binnenkomt via een gestuurde link werkt dit precies hetzelfde!
Een Google Meeting koppelen aan een Agenda afspraak
Nu je weet hoe je je moet navigeren door de gebruiksvriendelijk schermen van Google Meet, is het belangrijk om te weten hoe je een Meetsessie aan een afspraak kunt verbinden. Dit is ontzettend handig, omdat iedereen die betrokken bij een afspraak is zo direct kan deelnemen.
Afspraak aanmaken Agenda
In Google Agenda maak je een afspraak aan. Waar je normaal een titel, tijdstip en deelnemers toevoegt, klik je op "ruimten, locatie of conferencecall toevoegen".
Druk vervolgens op "Videoconferentie toevoegen". Nu genereert je Agenda een unieke Google Meet sessie speciaal voor de afspraak.
Met één knop dus!
Nadat je de afspraak hebt opgeslagen kunnen alle gasten ten alle tijden in de Google Meet stappen door op de link in de afspraak te klikken. Dan kom je direct weer uit op de stappen die net beschreven zijn, bekend gebied.
Een uitnodigingslink doorsturen naar ontvangers
Als je de link: https://meet.google.com/aaa-bbbb-ccc naar je klant of collega stuurt (via e-mail, WhatsApp of Google Chat) dan is dat alles wat je hoeft te doen!
Tot zover de korte introductie
Je bent in sneltreinvaart bijgepraat over het gemak van je eerste Google Meet. Het is nu bekend hoe een videovergadering wordt gestart en hoe deelnemers worden uitgenodigd.
Verder is het duidelijk hoe deelnemers de uitnodiging ontvangen en kunnen accepteren.
Als laatste is uitgelegd hoe een Google Meet sessie aangemaakt en gekoppeld kan worden aan Google Agenda afspraken, waardoor alle gasten op de juiste tijd in de juiste vergadering zitten.
Gebruik Google Meet intern én met klanten
Vergaderen met Google Meet is niet alleen voor Collega's. Maar ook voor externe contacten zoals klanten, zakenrelaties. Er is geen installatie of download voor nodig. Enkel een linkje.
Verdere handige functies
Zo kun je bijvoorbeeld meedoen via de Meet app, inbellen op een vergadering, presenteren, opnemen, livestreamen etc. Al deze functies hebben we ook stapsgewijs voor je uitgeschreven.
Extra Google Meet Functies
Presis als proefkonijn
Wij staan klaar om met je in een Meet te springen, je alles uit te leggen en je vooral alles uit te laten proberen. Pak een moment wat voor jou goed uitkomt, dan springen we in een Google Meet sessie en wordt alles uitgelegd!