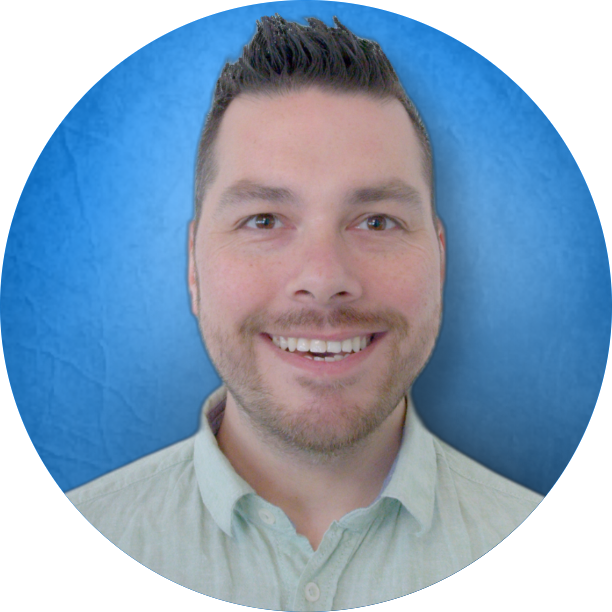 "Gewoon bellen, maar dan slimmer"
Telefoneren hoort eenvoudig te zijn, opnemen of bellen, maar het doorschakelen gaat niet altijd even eenvoudig.
Google Voice is snel en logisch in gebruik, waardoor doorschakelen of bellen geen probleem meer is.
Ik kan nu bellen met 1 klik via voice.google.com. En als ik al in gesprek ben en ik wordt weer gebeld doet Google de oproep
automatisch doorverbinden naar mijn collega. Fantastisch!
Wil je graag meer weten? Ik help je graag verder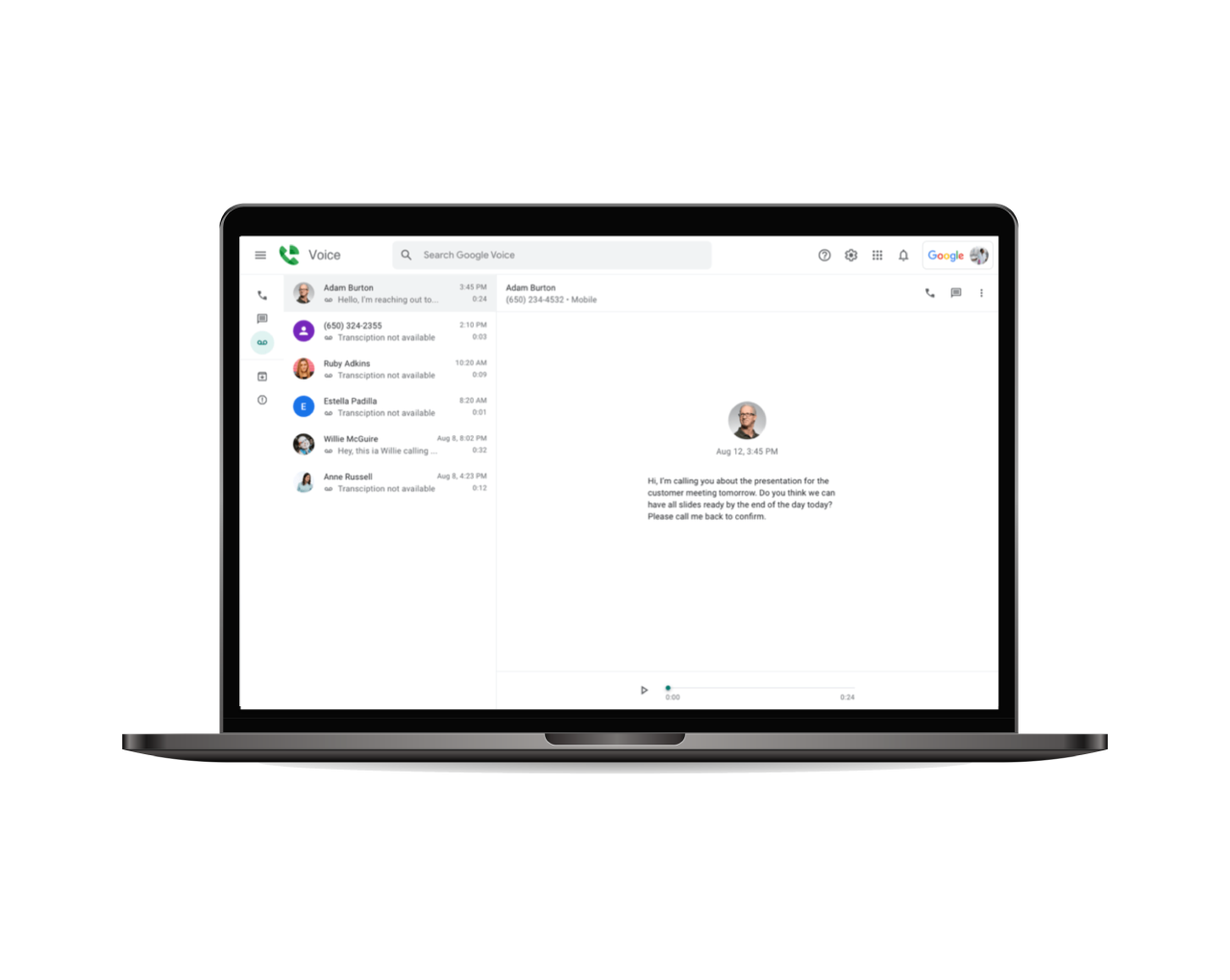 Overal verbonden
Je kan Google voice op elk electronisch apparaat installeren dat audio en internet bevat. Dit maakt Google Voice heel veelzijdig maakt in gebruik.
Effectief communiceren
Google Voice kan worden aangepast naar jouw dagelijkse werkwijze. Je kan eenvoudig nieuwe nummers toevoegen aan je adresboek die jij en je collega's samen kunnen gebruiken via de vertrouwde Google Workspace Beheerders console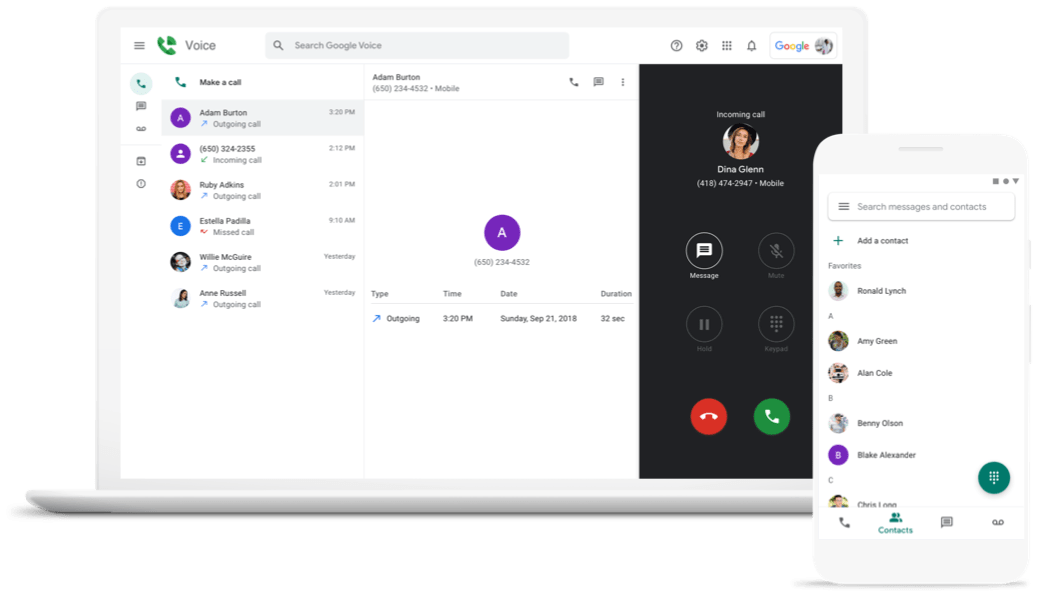 De voordelen van Google Voice
Als je je abonneert op Google Workspace krijg je automatisch toegang tot deze Google Voice Functies

Automatische assistenten
Je kunt een menusysteem instellen om bellers door te verbinden met de juiste persoon of afdeling in je organisatie.

Gesprek doorverbinden
Hoeveel beter kunnen je werknemers hun werk doen als Google Workspace onderdeel wordt van een werkdag?

Integratie met Google Workspace
Je kunt Google Voice gebruiken met andere Google-apps.

Eigendom van telefoonnummers
Als werknemers het bedrijf verlaten, blijven hun telefoonnummers bij het bedrijf.

Eenvoudig belgroepen gebruiken
Met belgroepen kunnen leden van je organisatie gesprekken beantwoorden via 1 Google Voice-telefoonnummer.

Voicemail transcriptie in de mail
Er wordt automatisch een transcript van je voicemails gemaakt in Google Voice.