Google Drive. Jullie fileserver met de zoekkracht van Google.
Jullie server in de cloud
Servers vergen veel onderhoud. En geld. En tijd. Vaak zijn ze niet eens zo heel snel, waardoor jullie niet op tempo door kunnen blijven werken.
Google Drive, onderdeel van Google Workspace, vervangt de klassieke fileserver. Voortaan staan al jullie bestanden op een veilige manier opgeslagen op een plek waar jullie bij kunnen. Een Google Workspace abonnement is inclusief 30 GB gratis opslag, uiteraard is er de mogelijkheid om uit te breiden naar meer GB.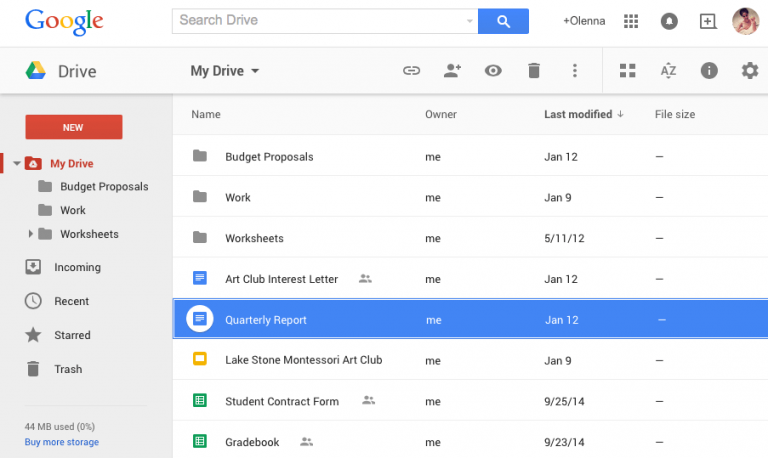 De veiligheid van Google Drive
Nee, Google verkoopt jullie data niet. Bestanden (zoals Documenten, Spreadsheets, en Formulieren) zijn 100% veilig. Bestanden kunnen worden gedeeld met klanten, waarbij jullie zelf bepalen of zij ook aanpassingen mogen maken. Jullie hebben de volledige controle over jullie bestanden. Het voordeel van bestanden delen, is dat er geen bijlage meer hoeft toegevoegd te worden aan een mail of Chat. Enkel een link hoeft gedeeld te worden.
Waar jullie ook zijn, er is altijd toegang
Het nieuwe werken is de toekomst en steeds meer bedrijven vinden het fijn als hun werknemers altijd en overal toegang hebben tot de bestanden. Thuis, onderweg of op kantoor, met Google Drive is het altijd toegankelijk. Zoals jullie gewend zijn van Google werkt ook Drive op ieder apparaat. Of jullie nu willen werken op een smartphone, tablet of computer: het werkt gewoon.
Verschil Microsoft fileserver met Google Drive
Google Drive is de 'Dropbox' van Google. Het werkt in grote lijnen hetzelfde: je hebt een stukje schijfruimte op het internet die je kunt synchroniseren met je desktop.
De verschillen tussen de fileserver van Microsoft en Google Drive zitten hem vooral in het uiterlijk. Maar qua werking is en blijft het een programma om bestanden te beheren.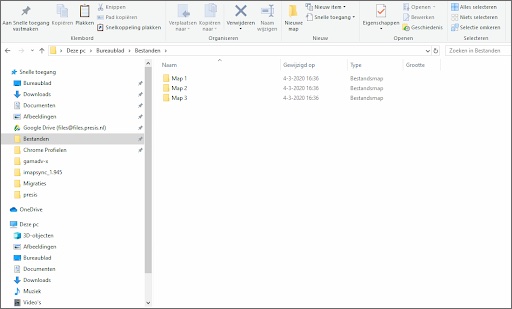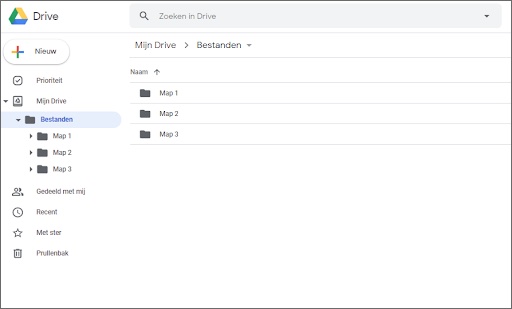 Verbinden, creëren, opslaan.
Werken met de kracht en intelligentie van Google. Alles wat jullie nodig hebben om te kunnen werken, compleet in één pakket in de cloud.