Geavanceerde wachtwoord instellingen voor een extra veiligheid
We kunnen het niet vaak genoeg zeggen; maak jouw wachtwoorden sterk. Beveilig jouw account en data. Geef cybercriminelen niet de toegang tot jouw account, welk account dan ook (LinkedIn, Bol.com, Facebook, G suite). Google snapt het belang hiervan net zo goed en heeft een update voor de instellingen van wachtwoorden.
Met deze update krijgen beheerders van G Suite teams meer grip op de sterkte en lengte van wachtwoorden en kunnen daarmee de beveiliging van de data verbeteren.
Waar kun je alles instellen?
Al onderstaande instellingen zijn te vinden in de beheerdersconsole onder Beveiliging > Wachtwoordbeheer. Al deze instelling staan standaard uit.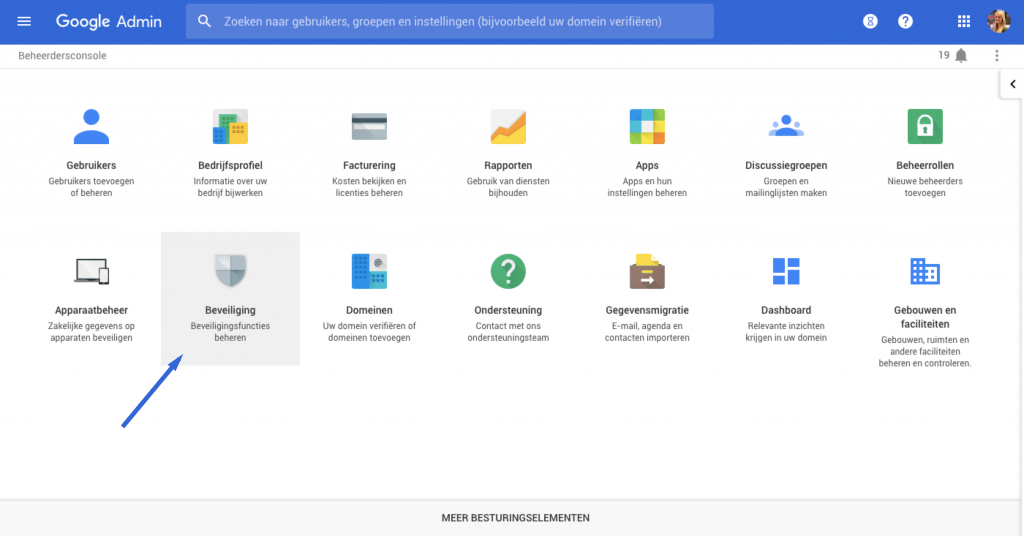 Verplicht het gebruik van sterkere wachtwoorden
Laat de gebruikers in jullie account aan een sterk wachtwoord voldoen. Beheerders kunnen zien welke wachtwoorden in hun domein zwak zijn. Door dit in te schakelen kunnen beheerders de gebruikers met zwakke wachtwoorden een sterker wachtwoord laten instellen.

Maar hoe maak je dan een sterk wachtwoord? Daarvoor geven we je hier wat tips:
Zo maak je een sterk wachtwoord
Stel een gewenste lengte in
G Suite beheerders kunnen een minimum- en maximumlengte grenzen opgeven. Korte wachtwoorden zijn namelijk makkelijker te ontcijferen dan langere wachtwoorden.
Wil je dat ze aan bepaalde lengte moeten voldoen, dan hoef je niet persé iedereen een bericht te sturen of ze dit willen aanpassen. Je stelt het in en bij een volgende keer dat zij inloggen wordt aangegeven dat zij het wachtwoord moeten wijzigen en aan welke voorwaarde deze dan moet voldoen.

Niet altijd hetzelfde wachtwoord behouden
Je wachtwoord nooit wijzigen en dus altijd hetzelfde houden is niet het boegbeeld van veiligheid. Verstandig is om deze om de zoveel tijd aan te passen. Je kunt dit nu ook aan jullie gebruikers vragen. Stel in dat bijvoorbeeld na iedere 30, 60 of 90 dagen er een nieuw wachtwoord ingesteld moet worden. Vind je dit niet nodig, dan kies je gewoon voor 'nooit'.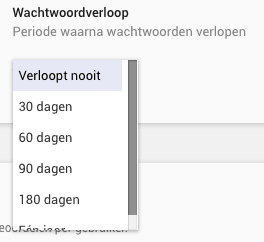 Geen oude wachtwoorden hergebruiken
Het is dus goed om eens in de zo veel tijd het wachtwoord te wijzigen. Belangrijk is dan dat er ook echt een nieuw wachtwoord komt en er niet gewisseld wordt tussen een aantal 'oude' wachtwoorden. Om dit te voorkomen kun je het vakje uitvinken.

Behoefte aan een extra paar ogen?
Heb je hier vragen over, wil je hulp bij de instellingen of wil je graag een extra paar ogen die meekijkt naar jullie beveiliging? Stuur ons een berichtje en dan helpen we je daar verder mee.