Als er één onderwerp is wat hoog op de verlanglijst van veel mensen stond, dan is dat de mogelijkheid om een watermerk in een Google-document toe te voegen. Het is er! En hier zit het.
Waarom een watermerk
Watermerken werden voor het eerst gebruikt in Italië in 1282. Papiermakers gebruikten ze als identificatie van hun eigen product. Ze worden ook voor postzegels, papiergeld en andere officiële documenten ingezet als bescherming tegen namaak. Een digitaal watermerk wordt gebruikt om de status van een document aan te duiden – concept, draft – of om het copyright te beschermen. Een document met een watermerk kunnen mensen wel bekijken, maar ze kunnen er niet mee aan de haal gaan.
Invoegen watermerk
Het watermerk kun je invoegen door te kiezen voor 'Invoegen' en 'Watermerk'. Kind kan de was doen.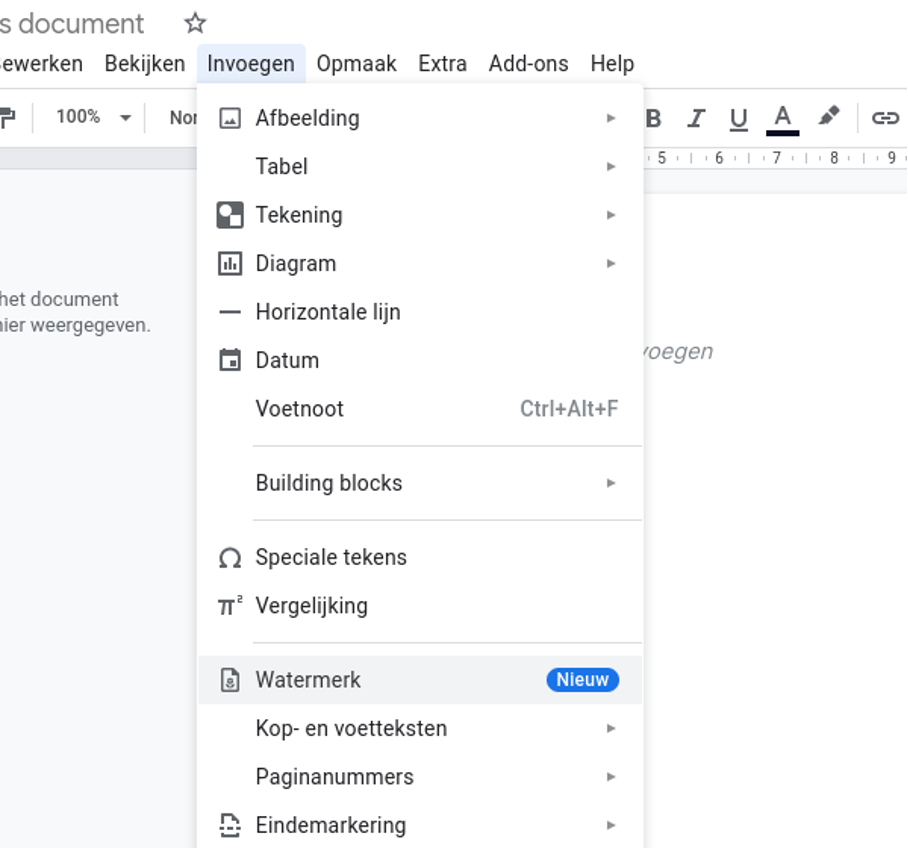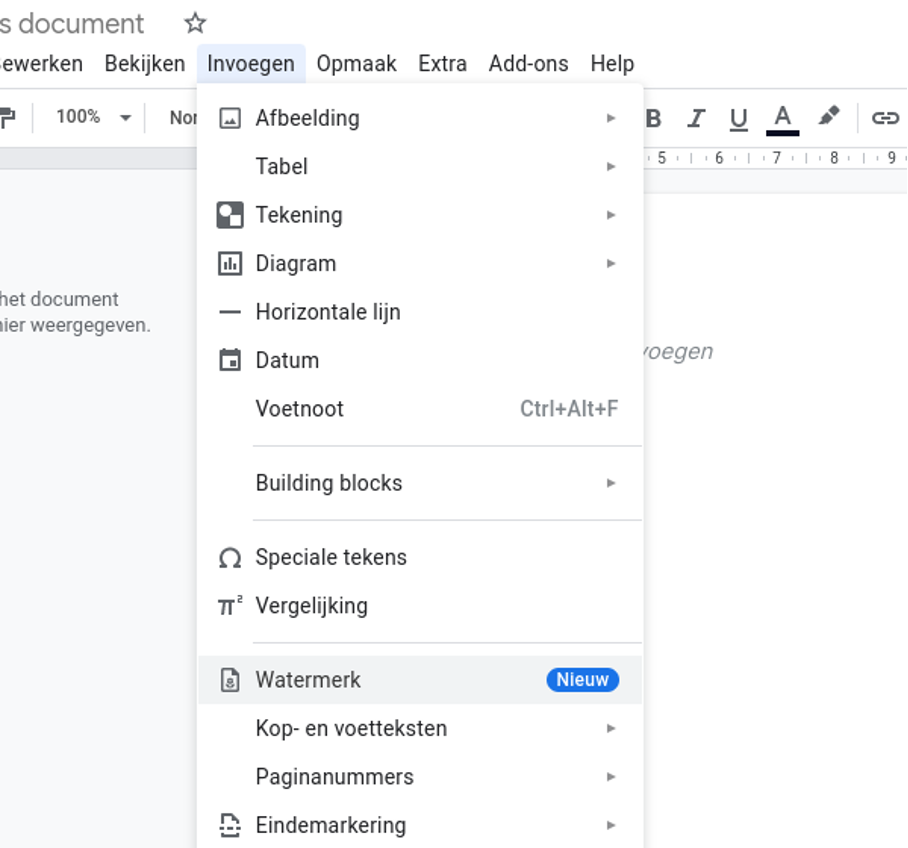 Vervolgens selecteer je een afbeelding, en kiest of je die wilt vervagen of niet. Klaar ben je. Je ziet, het is niet superingewikkeld gemaakt.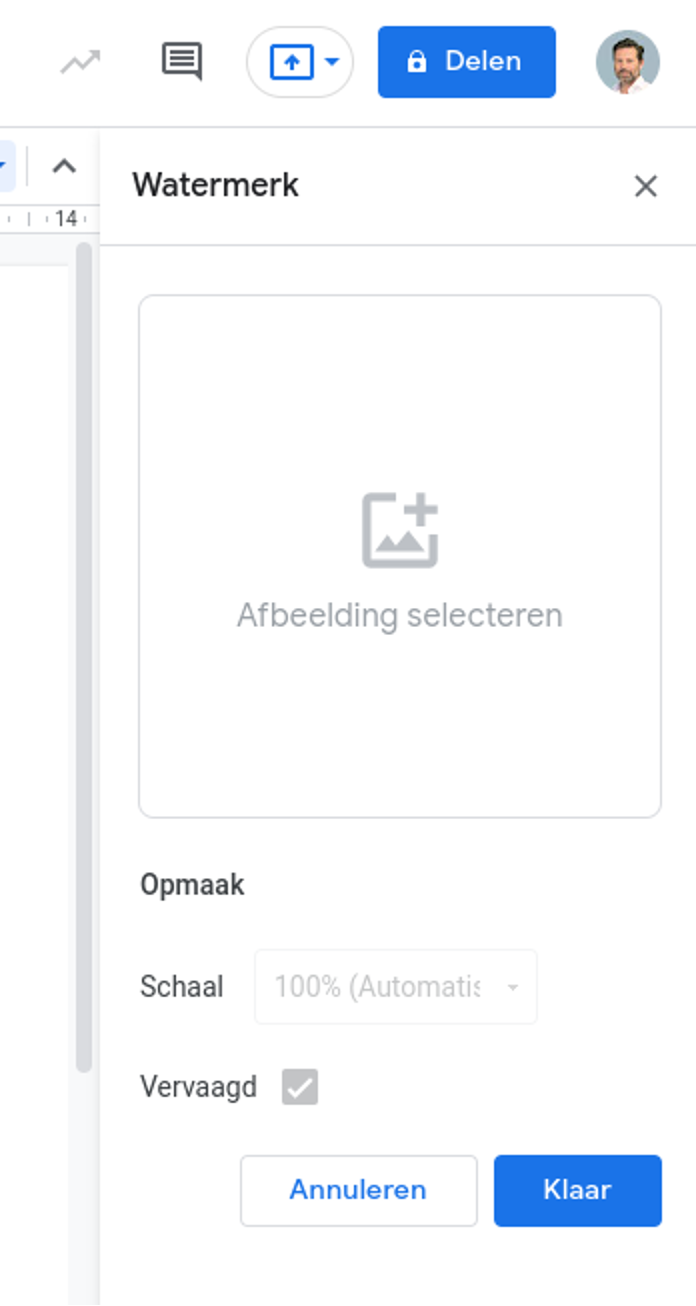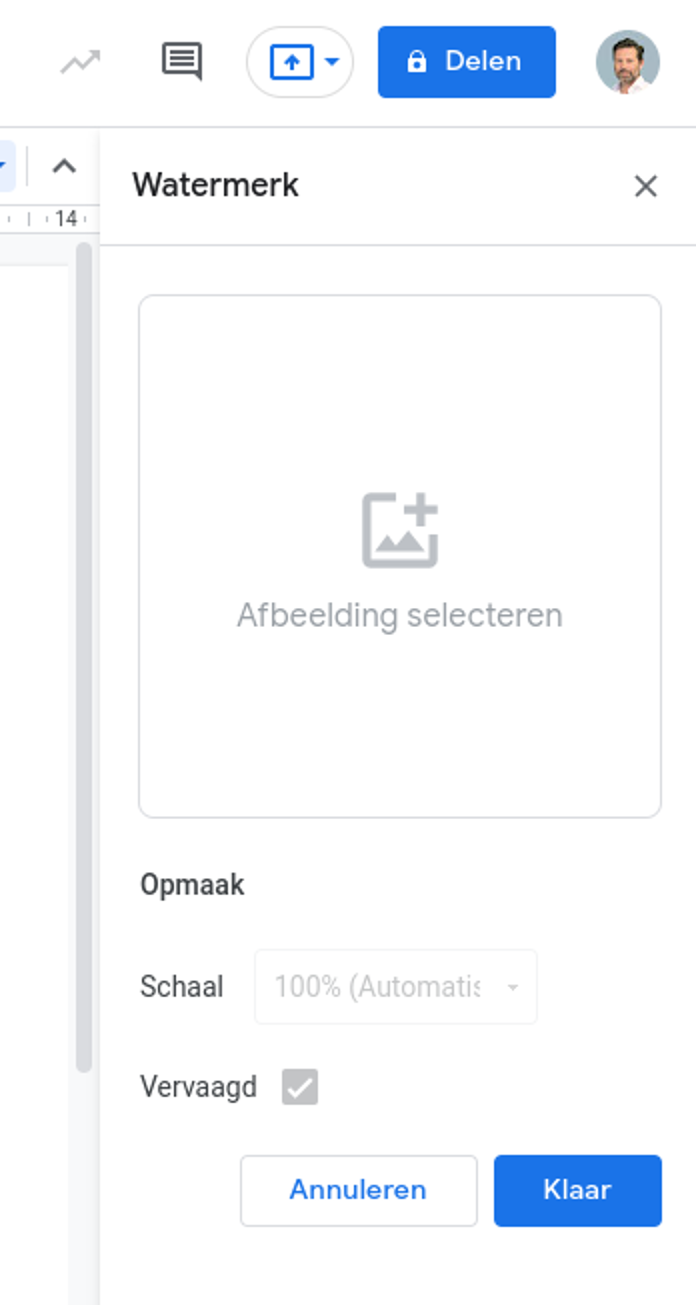 En ja, schalen zit er ook in.
Meer weten?
Wil je eens verder praten over de eindeloze mogelijkheden, ben je benieuwd hoe de overstap van Microsoft naar Google werkt of heb je andere vragen? Neem gerust contact met ons op. We denken met liefde met je mee.