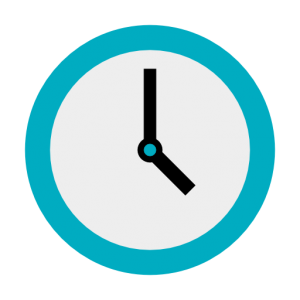 We hebben bijna standaard te weinig uren in een dag om alles gedaan te krijgen. Ik heb dat zelf, maar ik hoor ook niet anders in mijn omgeving. Hoog tijd dus om een paar tips te geven, omdat je productiviteit verhogen echt niet ingewikkeld hoeft te zijn.
1. Een opgeruimd bureau
Je productiviteit verhogen doe je allereerst door overzicht te krijgen. Als je bureau bezaaid ligt met papieren en andere spullen gaat dat niet echt helpen. Dus ruim eerst eens op tot alleen het hoognodige er nog ligt, de rest gaat naar een plek waar het niet meer in het zicht ligt. Wij werken zelf zo papierloos mogelijk, dat is in het begin misschien even wennen maar zeker het proberen waard.
2. Een goede to-do list
Een goede to-do list werkt als een trein. Het handigst is wel als je er maar één hebt en niet een paar. Als je dan ook nog iets slims verzint om prioriteiten aan te geven in je to-do list ga je er profijt van hebben. Ik werk zelf met sterren, maar je kunt natuurlijk ook met cijfers of letters aangeven wat de meeste prioriteit heeft. Zo heb je altijd een overzicht van wat je nog moet doen en het wegstrepen van afgeronde taken werkt super motiverend.
3. Niet steeds je e-mail checken
Ik beheer voor mijn werk drie mailboxen en dat was in het verleden mijn grootste valkuil. Ik verwachtte van mezelf dat ik ieder bericht zo snel mogelijk zou beantwoorden of afhandelen, tot ik me realiseerde dat dat meestal niet echt nodig is. Door mij verstuurde berichten worden immers ook niet per omgaande beantwoord, de meeste niet althans. Dus van waar de rush? Nu ik nog maar enkele keren per dag mijn e-mail behandel heb ik mijn productiviteit met sprongen vooruit zien gaan.
4. Vermijd afleiding
Een open deur, maar toch. Afleiding in de vorm van social media of gezellig kletsende collega's om je heen werkt niet echt mee. Wil je je productiviteit verhogen, bewaar je Facebook en Twitter activiteiten dan tot in je lunchpauze en sluit jezelf een beetje af van de buitenwereld als je een gecompliceerde taak uit te voeren hebt. Een koptelefoon met voor jou geschikte muziek kan wonderen doen. Ik merk zelf dat ik me met mijn koptelefoon veel beter kan afsluiten van wat er om me heen gebeurt. En bijkomend voordeel: mijn collega's zien direct dat ik mijn concentratie nodig heb en storen me alleen als het echt niet anders kan.
5. Stop met zoeken
Stop met zoeken? Ja, stop met zoeken! Als je alles digitaliseert en online opslaat heb je altijd alles bij de hand. Wij gebruiken hiervoor Google Drive en dankzij de grandioze zoekfunctie van Google kan ik altijd alles terugvinden, in seconden. Bedenk maar eens hoeveel tijd het jou zou besparen als je niet eindeloos door stapels papier zou hoeven ploegen op zoek naar juist dat ene documentje.
Wil jij ook je productiviteit verhogen?
Begin dan vandaag, je productiviteit verhogen hoeft echt niet ingewikkeld te zijn. Een kleine aanpassing als niet meer voortdurend je e-mail checken kan je al veel opleveren. En die to-do list is zo gemaakt, dus wat let je?
Petra