Veel opslagsystemen zijn niet geschikt om om te kunnen gaan met de hoeveelheid bestanden die tegenwoordig worden gemaakt en opgeslagen in de cloud. De meeste systemen zijn ontworpen voor individueel gebruik en niet voor teams, wat niet meer van deze tijd is. Met de grote hoeveelheden data van tegenwoordig hebben beheerders meer controle nodig om hun data veilig te houden. En voor teams is het belangrijk dat zij zich comfortabel voelen om met elkaar samen te werken. Daarom stappen steeds meer bedrijven en ZZP'ers over naar G Suite, want hiermee zijn problemen als niet kunnen samenwerken in bestanden en het vol raken van de opslag verleden tijd. En met de nieuwste update van Google voor G Suite Business wordt het alsmaar beter: Team Drives is een graag geziene ontwikkeling voor teams.
Team Drives levert de veiligheid, structuur en het gebruiksvriendelijke dat nodig is voor een team om snel en efficiënt te werken. Team Drives is enkel beschikbaar voor G Suite Business klanten.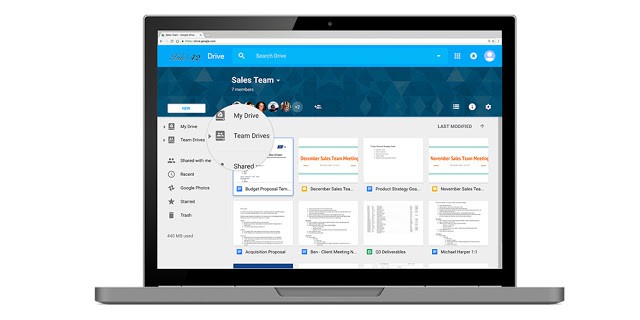 Raak nooit meer een bestand kwijt na vertrek
In organisaties is vaak een grote behoefte aan structuur met de bestanden die op Drive worden toegevoegd. Wanneer iemand een document toevoegt is deze persoon automatisch de eigenaar van het document. Dit kan voor 'problemen' (alles kan worden opgelost) zorgen wanneer diegene het team verlaat en zijn of haar account verwijderd wordt. Met Team Drives heeft Google hier een oplossing voor.
Team Drives worden gezamenlijk beheert door het team, wat betekent dat alles dat toegevoegt wordt aan de Drive eigendom is van het team. Als een gebruiker het team verlaat blijven de bestanden staan. Elk team heeft een eigen prullenbak, verwijderde bestanden komen in de prullenbak van het team terecht waar alleen de beheerder van het team definitief bestanden kan verwijderen. En omdat je met G Suite Business onbeperkt opslag hebt, zou je de prullenbak niet eens per se te hoeven legen.
Wanneer bestanden toegevoegd zijn aan de Team Drive hoef je je dus nooit zorgen te maken over het verplaatsen of hernoemen van documenten wanneer iemand het team verlaat. De bestanden blijven daar zoals ze zijn.
Rechten toekennen in Team Drives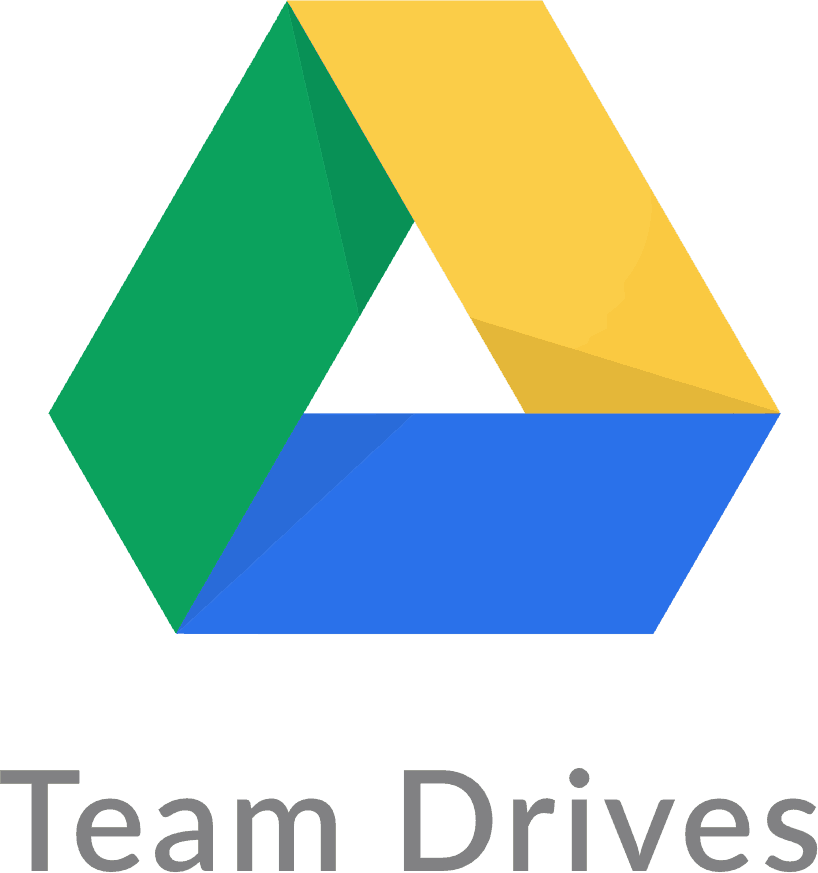 Iedereen die in de Drive van het team zit, ziet dezelfde bestanden. Maar in de Team Drives kunnen gebruikers ook verschillende rollen en rechten toegewezen krijgen, mocht het niet handig zijn dat er algemene rechten heersen in de Drive. Zo kan iemand bijvoorbeeld alleen rechten krijgen om bestanden te bewerken en niet om te verplaatsen of verwijderen. Wel kunnen gebruikers met deze rechten bestanden aanmaken of nieuwe bestanden toevoegen aan de Team Drives.
Overstappen naar G Suite
Wil je overstappen naar G Suite of wil je graag nog wat meer informatie ontvangen? Dan helpen we je met beide graag verder. Wij hebben veel ervaring opgedaan in het overzetten van bedrijven naar G Suite. Alle bestanden en inboxen worden door ons overgezet, waardoor jij daarna zorgeloos aan de slag kunt met je werk. Als we iets voor je kunnen betekenen, neem gerust contact met ons op!