De wereld verandert. Ik weet het, dat is een fikse open deur. Maar toch, je moet er iets mee. Wat betekent het eigenlijk voor jou, of belangrijker nog, voor jouw organisatie?
Geest uit de fles
Want dat de geest uit de fles is met alle technologische veranderingen, het hybride werken, de innovaties die elkaar steeds sneller opvolgen en de drang naar slimmer werken, dat is inmiddels voor de meeste mensen wel duidelijk. Hier zijn een paar ontwikkelingen die je in de gaten moet houden.
Ontwikkeling 1: Real-time
De maandelijkse of driemaandelijkse financiële of managementrapportage is echt heel erg 2021. In 2022 is het real-time wat de klok slaat. Real-time rapportages, real-time samenwerken, maar ook als je support nodig hebt, gaat de voorkeur steeds meer uit naar chat in plaats van e-mail. Iedereen wil steeds sneller een antwoord op een vraag hebben. Ook koppelingen tussen systemen zijn bij voorkeur direct en niet meer op basis van nachtelijke synchronisatie. We bewegen met zijn allen naar real-time werken toe.
Ontwikkeling 2: Onderlinge communicatie
In het verleden waren telefoon, e-mail en fysieke vergaderingen heer en meester in de onderlinge communicatie. Maar deze drie worden zo zachtjesaan vervangen door twee nieuwe ontwikkelingen: zakelijke chat en digitaal vergaderen.
Het is niet zo dat we elkaar niet meer bellen, mailen of fysiek zien, maar wel dat de beweging ingezet is naar Chat en Meet. Wij merken ook dat onze relaties nu steeds makkelijker een Whatsapp, Telegram, Signal of Google Chat sturen in plaats van een e-mail of de telefoon op te pakken. Sowieso zijn de millennials en de alfa's ook minder van het bellen en meer van het chatten.
Ontwikkeling 3: Hybride werken
De afgelopen twee jaar zijn we in een stroomversnelling geraakt, waardoor we tien jaar toekomstige IT-ontwikkeling in twee jaar gepropt hebben.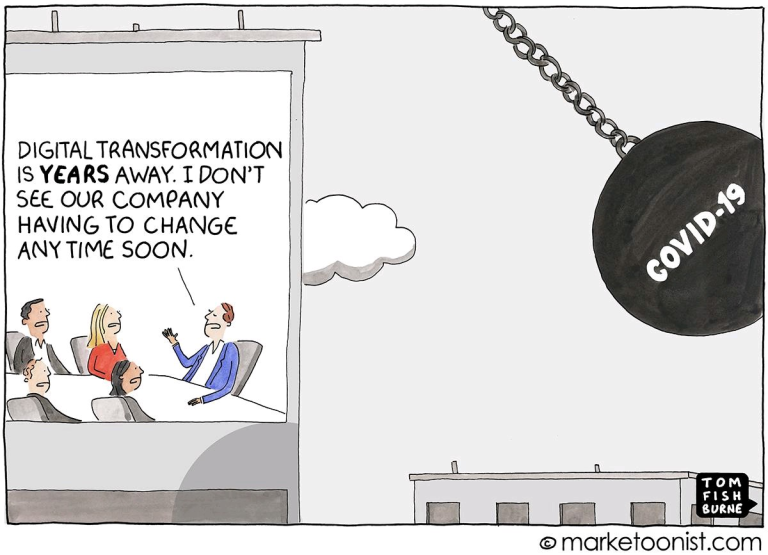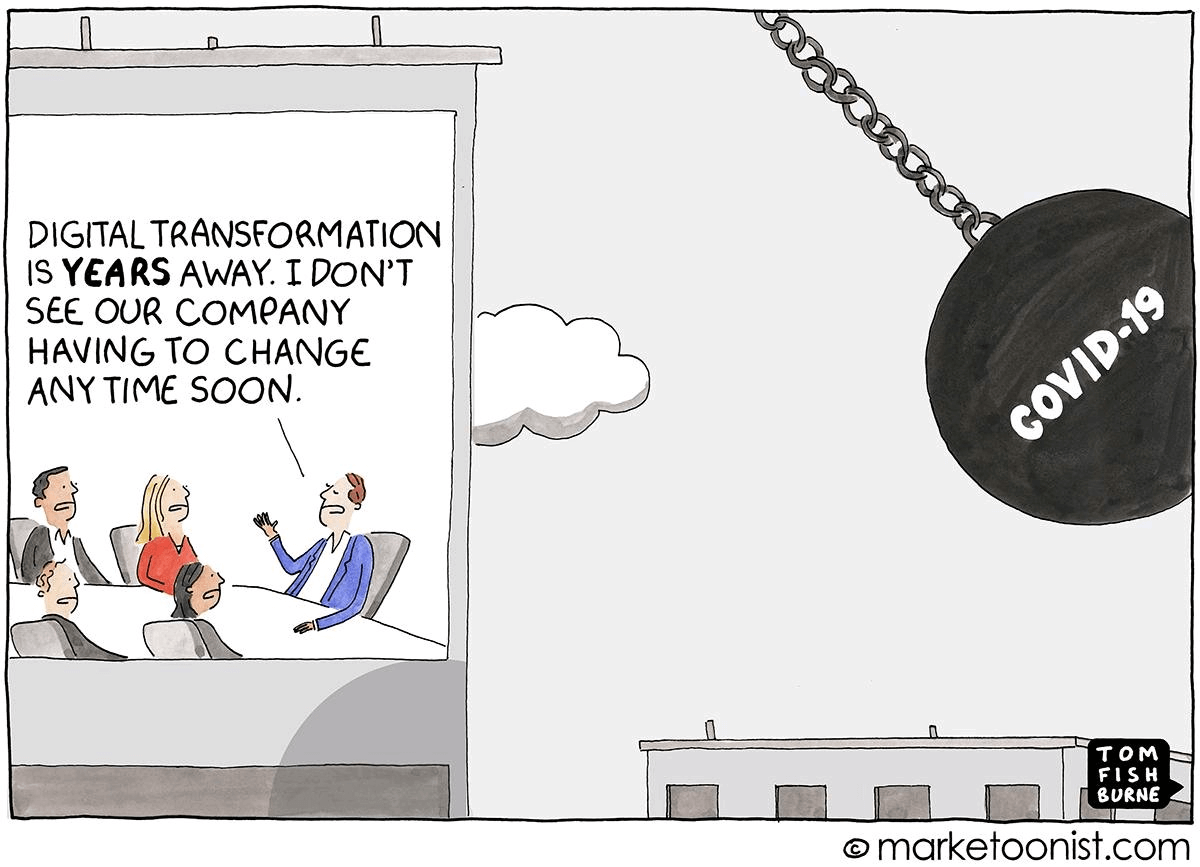 Covid heeft het 'we-hebben-het-altijd-zo-gedaan-argument' met een sloopkogel van tafel geveegd. Ineens kon het allemaal wel, dat remote thuiswerken, de digitale transformaties om in de cloud te werken en de salesgesprekken via online meetings.
Soms werken mensen op kantoor, soms niet. Alleen als je met je team samen een digitale vergadering wilt houden waarbij er vier in de vergaderkamer op kantoor zitten en drie thuis, dan zul je je vergaderkamer op kantoor digitaal moeten upgraden.
Dat brengt ook nog een ander fenomeen met zich mee: werktijden vervagen. Daar moet je rekening mee houden. Mensen werken steeds vaker op momenten dat het uitkomt en dat zijn niet meer per se de oude standaard kantoortijden.
Meebewegen
Het wordt niet meer zoals het was, dus zorg ervoor dat je goed aansluit bij de nieuwe wereld en voorkom dat je achter gaat lopen. Bijkomend voordeel: stiekem is al die vooruitgang eigenlijk best leuk als je er eenmaal aan gewend bent.
Meer weten?
Wil je eens sparren, ben je benieuwd hoe de overstap van Microsoft naar Google werkt of heb je andere vragen? Neem gerust contact met ons op. We denken met liefde met je mee.