Collega's of relaties toevoegen tijdens jullie Hangouts meeting
Zijn jullie bezig met een Hangouts meeting en willen jullie tussendoor iemand toevoegen om ook deel te nemen? Dan kun je dit voortaan doen vanuit Hangouts Meet zelf. Dus geen schermen meer wisselen, dat is nu klaar. Aan de rechterkant van het scherm zie je een overzicht van de deelnemers aan de meeting. Bovenaan kun je klikken op 'deelnemer toevoegen'.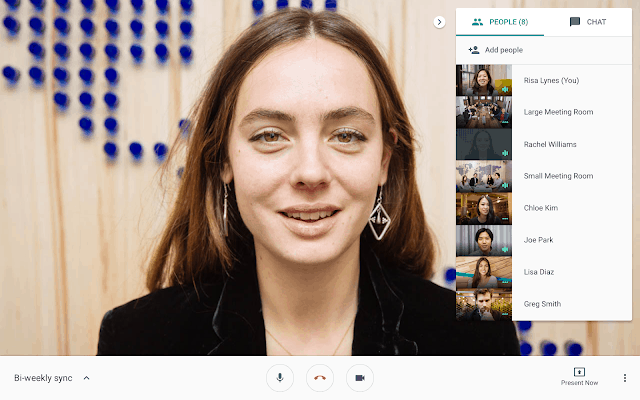 Wanneer je hierop klikt, opent een ander venster waar je de naam of het mailadres kan toevoegen. Die persoon ontvangt dan een e-mail met daarin de 'instructie' om deel te nemen aan de meeting (het zijn snelle, simpele stappen. Dus instructie is een groot woord).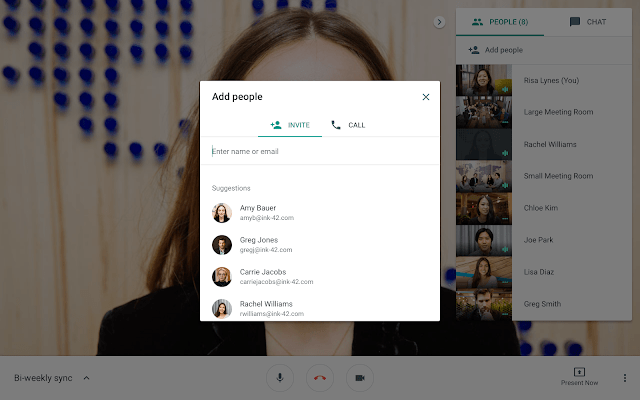 Net zoals voorheen kun je ook iemand toevoegen via een telefoonnummer. Dat kan ook in dit scherm. In dat geval wordt diegene direct gebeld en toegevoegd als audio deelnemer. Die kan zelf geen beelden zien. Dus wanneer jullie bijvoorbeeld schermen delen met elkaar, is dat niet zichtbaar voor de audio deelnemer.
Onze flink verbeterde video meetings
Snelle, effectieve en zuivere video meetings. Die heb je met de Hangouts Meet hardware kit. Wij hebben er ook een staan op kantoor en gebruiken de Meet kit erg vaak. Onze Hangouts meetings zijn flink verbeterd.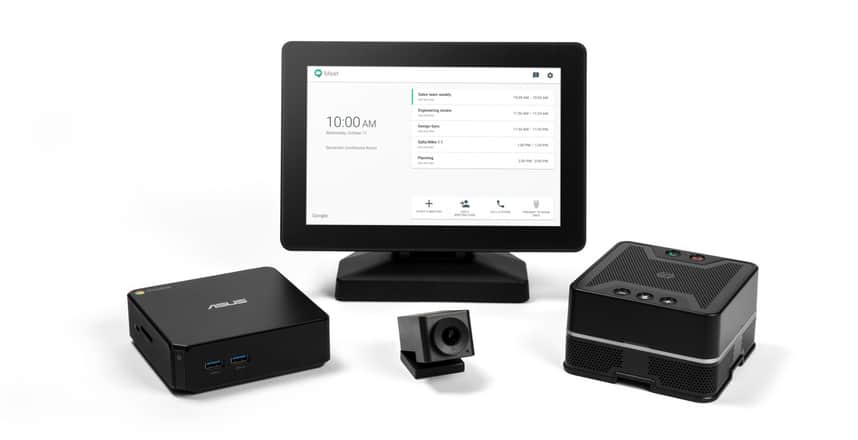 Van de matige camera op de laptops zelf, een losse (onhandig grote) microfoon, die iedere keer weer opnieuw aan de laptop gekoppeld moest worden, zijn we nu naar een Meet kit overgestapt. In één klik hebben we de kit opgestart en kunnen we beginnen. Dat plus de scherpe 4K camera en sterke microfoon maakt deze kit onmisbaar voor ons. Onze reistijd is minimaal, maar toch is het alsof we onze collega's en klanten bij ons aan tafel hebben.