Voor Google Agenda zijn er deze maand twee nieuwe updates. Voor Google Tasks drie. En ook Google Drive zijn er deze maand twee fijne nieuwe updates.
De eerste update voor Google Drive helpt jou om direct bij jouw prioriteiten bestanden te komen en zo heel gefocust aan de slag te gaan. Met de tweede update hebben ze de toegankelijke mobiele apps van Google Drive voor Android en iOS een nieuwe look gegeven. Net wat frisser, net wat makkelijker zoeken en aanmaken. Niet vervelend dus!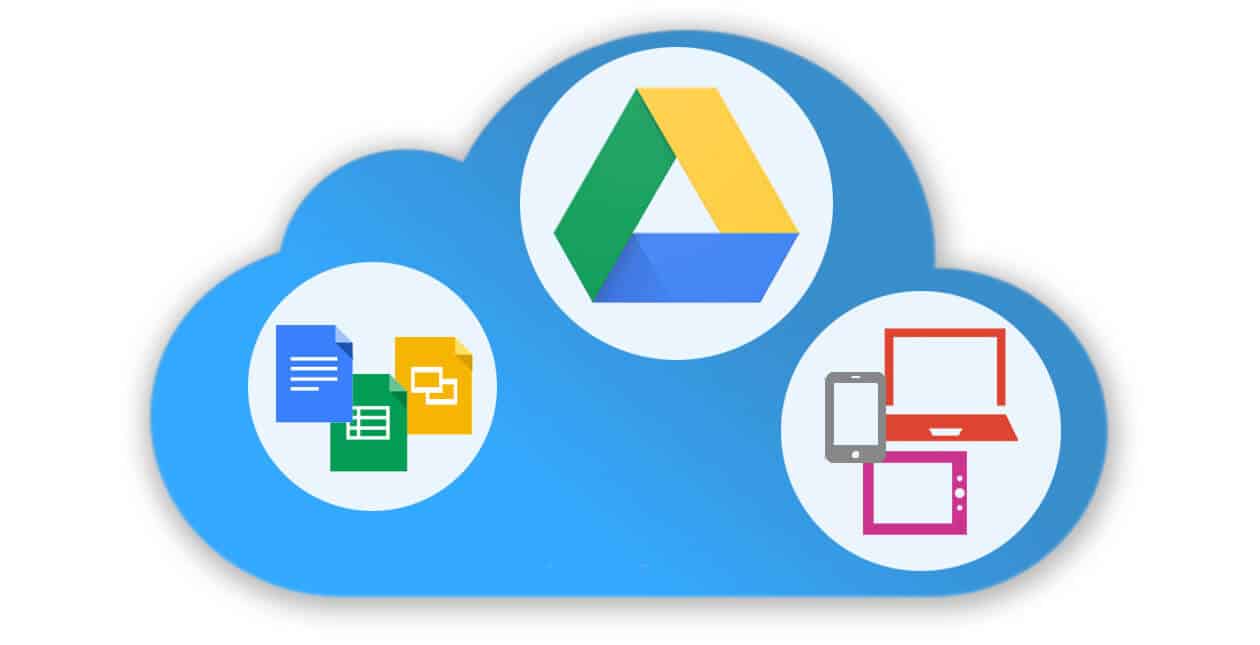 Geconcentreerd aan de slag met de prioriteitenpagina
De prioriteitenpagina is een nieuwe manier van Google om jou te helpen geconcentreerd te blijven en veel werk te verzetten. Via deze pagina heb je snel toegang tot de bestanden die je nodig hebt. Deze bestanden zijn gebaseerd op jouw activiteiten.
Hiermee hoopt Google het voor jou makkelijker te maken om direct de belangrijkste bestanden erbij te pakken. Je vind de prioriteitenpagina in het linkerzij menu in Drive. Een aantal features die je daar ziet zijn;
Prioriteit

Hier zie je de bestanden die dankzij machine-learning zijn gesuggereerd op basis van jouw activiteiten. Op ieder bestand kun je acties uitvoeren, zonder dat je het bestand hoeft te openen. Zoals reageren op opmerkingen of een bewerking bekijken.
Werkruimte

De suggesties hier helpen jou eenvoudiger toegang te krijgen tot meerdere bestanden die over hetzelfde onderwerp gaan. Deze kun je bijvoorbeeld groeperen.
Ook kun je hier een gepersonaliseerde werkruimte creëren en bestanden verzamelen die je vaak nodig hebt. Klik hiervoor met de rechtermuisknop op het bestand en voeg hem toe aan 'Mijn Werkruimte'.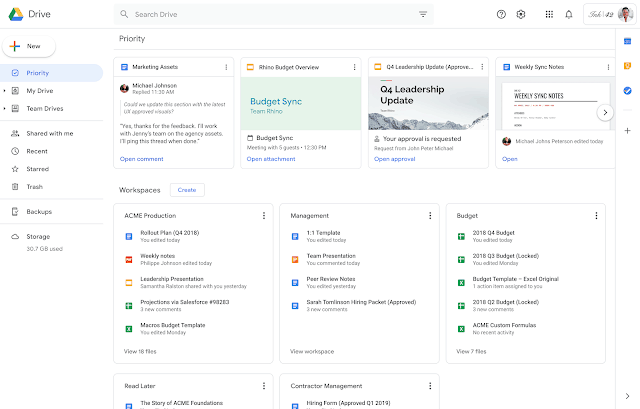 Nieuwe look voor Google Drive apps
De nieuwe look die Google doorvoert voor de mobiele apps voor Google Drive draagt bij aan meer eenheid in alle G Suite apps. Een aantal verbeteringen die je zult zien zijn;
Nieuwe startknop en navigatie. Net als bij Drive voor web zie je op het start tabblad de bestanden die je voor jou het belangrijkst zijn. Deze bestanden worden gebaseerd op de volgende punten;

De laatste keer dat je een bestand hebt geopend of bewerkt
Met wie specifieke bestanden vaak gedeeld worden
Welke bestanden er op specifieke tijden van de dag gebruikt worden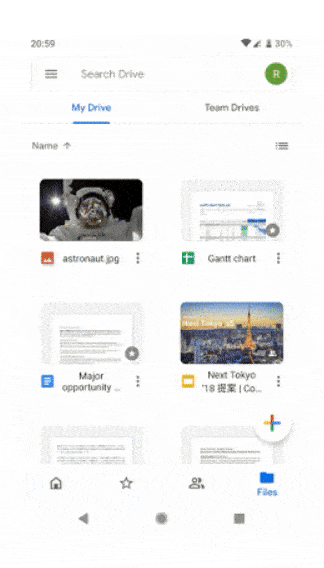 De navigatiebalk onderaan is intuïtiever en heeft de opties om makkelijk en snel te schakelen tussen start, met ster, gedeeld en alle bestanden.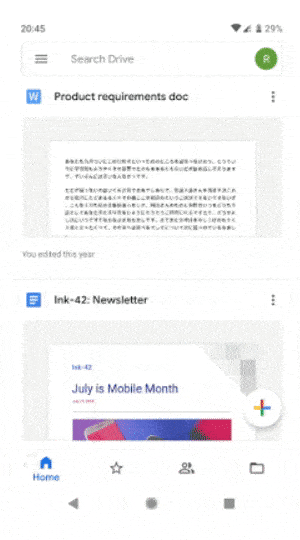 Beter en uitgebreider zoeken

Dit is nu mogelijk met de verbeterde zoekbalk. Deze is nu beter toegankelijk voor de hele applicatie, ook op de pagina voor Team Drives.
Mijn Drive, Team Drives en Computers in rasterweergave

Team Drives worden nu weergegeven als een tabblad naast Mijn Drive, wanneer je de rasterweergave gebruikt (niet de bestanden als lijst weergeven, maar als iconen).
Ook zie je nu het tabblad Computers wanneer je een back-up hebt gemaakt van een lokale computer naar Google Drive.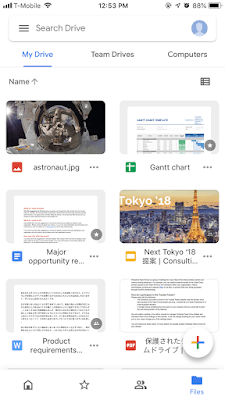 Wisselen van account

De knop om te wisselen van account is verplaats. Van de linkerbovenhoek naar de rechter.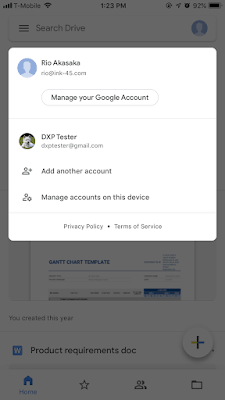 Actiemenu opnieuw ingedeeld

Een bestand delen, ster geven, in offline-modus zetten, de link kopiëren; deze handelingen zijn nu in opnieuw ingedeeld in het actiemenu.