ICT'ers kunnen nog wel eens moeilijk doen en woorden gebruiken waarvan de klanten het gaat duizelen. Te veel, te technisch en te afstandelijk. Waarom kan ICT niet gewoon eenvoudig zijn, verzuchten de gebruikers dan.
Is ICT raketwetenschap?
Laat ik je een geheim vertellen, ICT is geen raketwetenschap. Wij (ICT'ers) maken er soms raketwetenschap van, dat klopt. Maar dat betekent niet dat het ook heel erg ingewikkeld is. En mijn welgemeende excuses voor het vormen van het rookgordijn waardoor we het idee creëren dat je ons altijd nodig hebt. Diep onderwater is ICT echt wel complex, zoals een moderne auto dat ook is. Maar het is niet nodig om je daarmee lastig te vallen.
Nu ontken ik zeker niet dat de ICT van pak hem beet 10 à 15 jaar geleden niet echt heel gebruiksvriendelijk was. Die was gemaakt en ontworpen door ICT'ers die met name hun eigen wereldbeeld voor ogen hadden. En ja, bij dit type mens staat de sociale vaardigheid recht evenredig aan de technische vaardigheid. Dus de ICT werkte wel (meestal dan), maar niemand kon er echt lekker mee werken.
En toen kwam Steve Jobs met de iPhone en de iPad. Het uitgangspunt was de gebruiker en die moest het snappen. Aan de programmeurs en designers de taak om dat voor elkaar te krijgen. Dat was een ware omwenteling in Interaction Design. Gebruiksvriendelijkheid was geïntroduceerd en heeft een prominente plaats gekregen.
Slechts één vraag
Natuurlijk kun je het ICT vraagstuk vanuit de techniek benaderen zoals het in het verleden altijd gedaan werd. Maar waarom niet het vraagstuk benaderen vanuit de kant van de behoefte? Waar heb je als organisatie behoefte aan en welke klus moet er geklaard worden? Om het vanuit de behoefte kant te benaderen is er slechts één vraag nodig:

Dat is eigenlijk ook altijd de eerste vraag die we aan onze klanten stellen. En in heel veel situaties blijkt het neer te komen op acht typen software. Het klinkt vreemd, maar het is niet meer dan dit in de praktijk. Deze acht typen zijn:
E-mail
Chat
Financiële administratie
CRM
Takenlijsten, projectadministratie, urenregistratie (deze lopen vaak in elkaar over)
De opslag voor bestanden
Een office omgeving (aka Word/Excel/Powerpoint)
Het brancheprogramma
Sommige mensen doen er met een applicatie landschap heel erg uitgebreid over, maar als je het plat slaat blijkt het vaak iedere keer hetzelfde te zijn. We zijn uiteindelijk allemaal gewone mensen die gewoon hun werk willen doen. En zo is het bij ons ook. Op ieder van deze acht soorten zal ik een korte toelichting op geven.
1. E-mail
Je wilt kunnen e-mailen. Dus niet outlook'en, maar e-mailen. Dat zijn twee verschillende dingen.
2. Chat
De zakelijke chat is sterk in opkomst. Ik ga in een het volgende blog vertellen hoe wij intern van e-mail naar chat overschakelt zijn. Wij e-mailen intern vrijwel niet meer dus. En dat scheelt best veel e-mails per dag.
3. Financiële administratie
Dit is een onderwerp wat heel snel heel ingewikkeld gemaakt wordt. Ja, je moet er iets mee, en nee, dat is niet per definitie ingewikkeld. Zoals ICT'ers vakjargon hebben om de klanten op afstand te houden, heeft Accountancy hierin ook een respectabele reputatie hoog te houden. Wij hebben in 10 jaar tijd 4 administratiepakketten versleten en daarom ga ik daar een apart blog aan wijden.
4. CRM
Het begeleiden van het interne proces VOOR de handtekening. De applicatie om je sales proces te begeleiden. Bedoeld voor de medewerkers die het minst wat met automatisering hebben (verkopers), maar waarvoor het wel belangrijk is om het sales overzicht te hebben en te houden.
5. Takenlijsten, projectadministratie en urenregistratie
Het begeleiden van het interne proces NA de handtekening. Dit mondt vaak uit in de heilige zoektocht naar het ideale To Do of projectmanagement programma. Alleen daarover zijn al boeken volgeschreven. Eigenlijk gaat het over het managen en organiseren van het werk wat verricht moet worden.\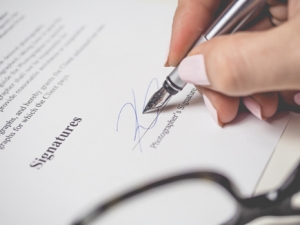 6. De opslag van bestanden
De klassieke file-server. Prima benaderbaar als je op kantoor bent, of anders via een VPN (zo handig op je telefoon) als je niet op kantoor bent. Maar wel steeds vaker bijgestaan of vervangen door Dropbox, Google Drive of soortgelijke diensten. Het is een onderwerp waar je iets mee moet.
7. Een office omgeving
Voor veel mensen staat dit gelijk aan Microsoft Office, het softwarepakket met de langste staat van dienst. En nee, OpenOffice (nu: LibreOffice) als vervanging van Microsoft Office werkte in veel gevallen niet lekker, dat klopt. Misschien ben je niet op de hoogte, maar er is tegenwoordig wel een goed alternatief voor Microsoft Office beschikbaar waardoor je de Microsoft variant niet meer nodig hebt. Je wilt kunnen tekstverwerken, niet Word'en om je werk te kunnen doen.
8. De branche applicatie
Iedere branche heeft zijn of haar eigen applicatie om het werk te kunnen doen. Een hovenier heeft een tuin-design applicatie, een detacheerder heeft een matchingsapplicatie en een software ontwikkelaar heeft development tools. Het komt niet veel voor dat er meerdere branche applicaties binnen hetzelfde bedrijf aanwezig zijn. In grote organisatie is er vaak sprake van een 'afdelings-applicatie' per afdeling.
En dit is het eigenlijk qua 'applicatie landschap', laten we het niet moeilijker maken dan het is. Dat doet de rest van ons leven al. Nu we weten welke vakjes ingekleurd moeten worden kunnen we beginnen met het invullen van de applicaties. Laten we beginnen met een vraag die ons vaak gesteld wordt, hoe zijn jullie nu van intern e-mailen naar chatten gegaan? In deel 4 zal ik vertellen hoe dat proces bij ons gegaan is.
Meer lezen
Wil je meer lezen van de blog serie 'Op zoek naar dat wat werkt'? Lees hier de voorgaande delen: Deel 1: Platform onafhankelijk, Deel 2: Hardware, Deel 3: Nodig aan ICT en Deel 4: van mail naar chat. Deel 5: Papierloos werken Deel 6: G Suite of Office365. Deel 7: Het  administratiepakket.