Google Formulieren maakt het je makkelijk om informatie te verzamelen voor bijvoorbeeld een poll dat je hebt opgesteld, om evenementen te plannen en nog veel meer. Nu heeft Google het handige Formulieren uitgebreid met nieuwe features en machine learning.
Check, check, dubbel check
Wanneer je weet welk antwoord je wilt ontvangen op je formulier kan het handig zijn dat Formulieren bevestigt dat jouw opgegeven antwoord klopt. Bijvoorbeeld wanneer je vraagt naar een website, dan controleert Formulieren of dat het antwoord dat je hebt ingevuld in als optie voorzien is van een URL. Check, check, dubbel check om het zo maar te noemen. En dat komt er. Met deze lancering zal Google, waar het kan, bevestigingen suggereren gebaseerd op de antwoorden die je opgegeven hebt. Op deze manier zullen je Formulieren nauwkeuriger zijn en voorkom je fouten.
Let wel op; deze feature komt eraan en het kan zijn dat het een aantal weken duurt voordat het ook in jouw account zichtbaar is. Het kan ook zijn dat je hier al mee kunt werken.

Samenwerken met andere domeinen
Niet altijd stel je een Formulier op voor collega's. Vaak wil je informatie vergaren van externen. Om ervoor te zorgen dat je de informatie krijgt die je nodig hebt, is het vanaf nu ook mogelijk om bestanden te delen in Google Drive met andere domeinen.
Omdat het zo handig is; Gelijke instellingen
Wanneer je gelijke instellingen gebruikt bij al je Formulieren kun je nu tijd besparen door deze instellingen toe te wijzen bij ieder Formulier dat je maakt. Zo kun je voortaan kiezen om altijd e-mailadressen te verzamelen of de standaardvragen die je gebruikt toe te voegen.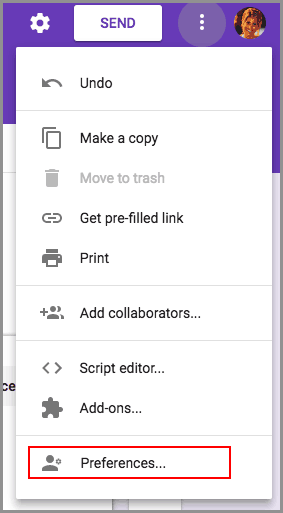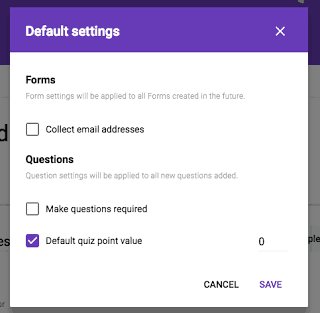 Checkboxen in Formulieren
Soms is een vraag complex en dan is het antwoord van meervoudige keuze niet altijd voldoende. Je hebt dan meerdere opties nodig om meerdere categorieën te beantwoorden. Een van de nieuwe features zijn de "checkboxen". Hiermee kun je een soort tabel maken met meerdere antwoorden die mogelijk zijn, voor bijvoorbeeld datums en tijden voor een meeting die eraan komt.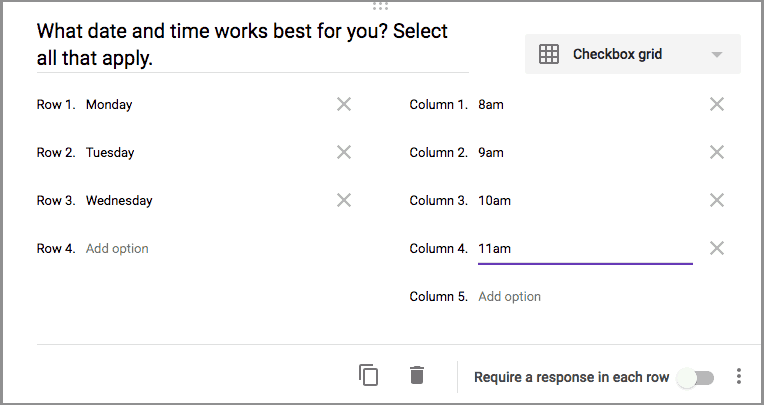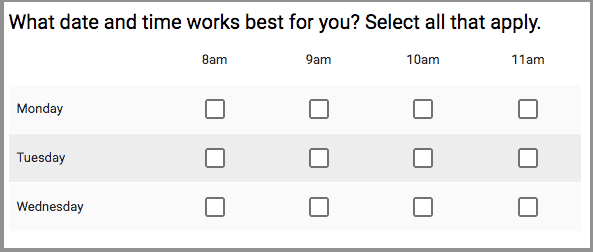 Vragen organiseren
Google heeft jullie gehoord; jullie vinden dat er een makkelijkere manier moet komen om je vragen in Formulieren te organiseren en te reorganiseren. En dus is dit nu mogelijk. Hoe je dit doet? Dat zie je aan de hand van de afbeelding hieronder: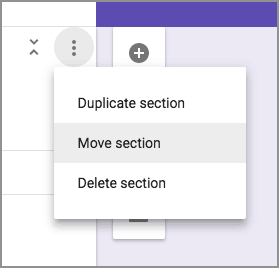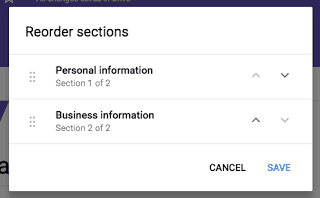 Maak voortaan sneller en gemakkelijker jouw Formulieren met deze handige, nieuwe features van Google.
Vragen?
Heb je over G Suite of Google Formulieren vragen, stel ze ons gerust. Daar zijn we voor 🙂