Geen verjaardagen meer vergeten
Een verjaardag van iemand vergeten; niet iets dat we graag doen of trots op zijn. Maar helaas kan het wel eens gebeuren. Om dit te voorkomen kun je de verjaardagen van contactpersonen toevoegen in Google Agenda. Zo ontgaat jou geen verjaardag meer en kun je ze op tijd feliciteren of een kaartje sturen. Vinden ze vast leuk!
Verjaardagen van contactpersonen toevoegen in Google Agenda
Hoe je dit doet? We leggen het je uit.
1. Ga naar jouw Google Agenda
2. Bij het meerkeuze menu in jouw Google Agenda klik je op "Contacten"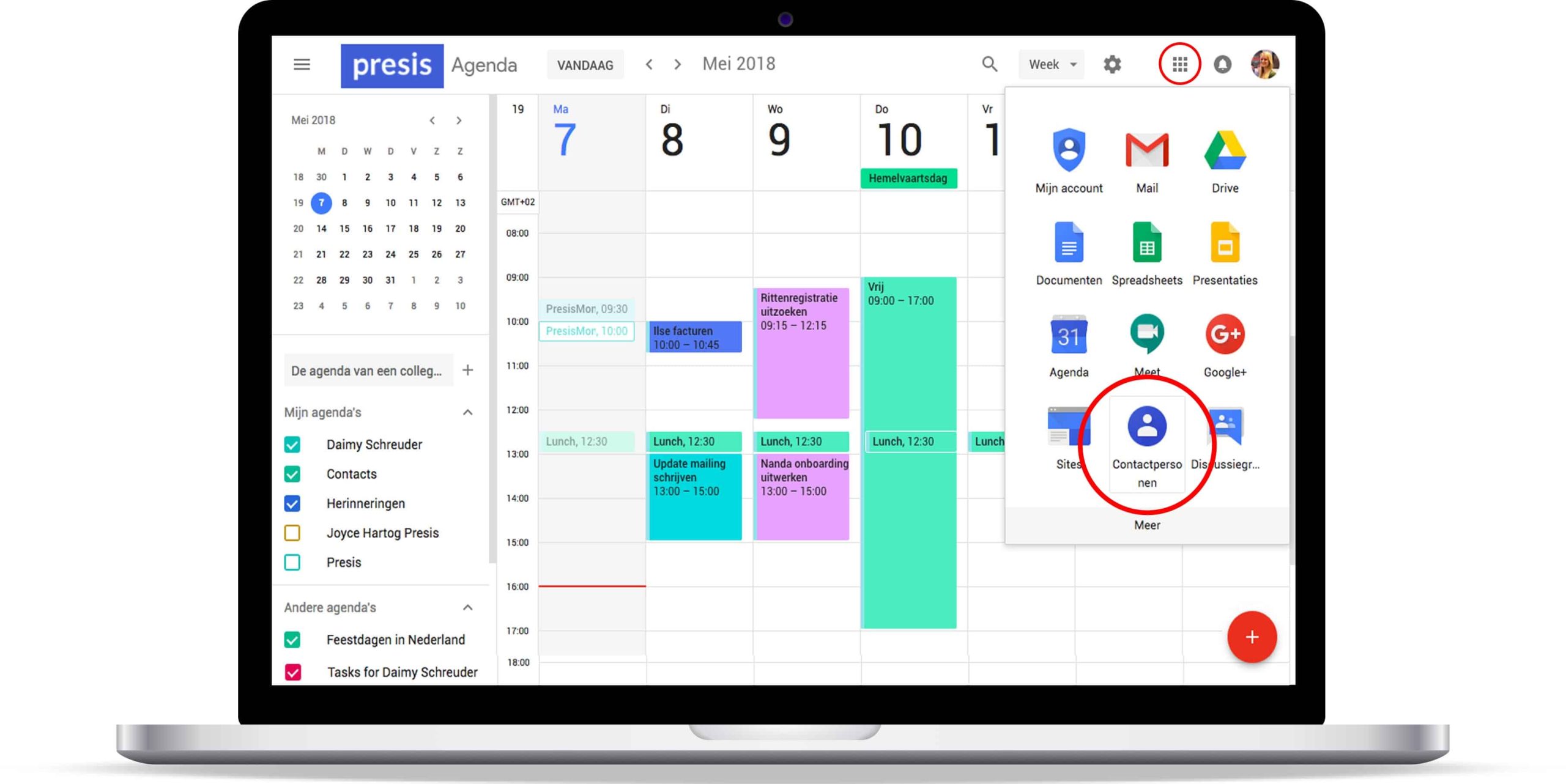 3. Klik op "Nieuw contact"
4. Voer hier alle gegevens in plus de verjaardag van jouw contactpersoon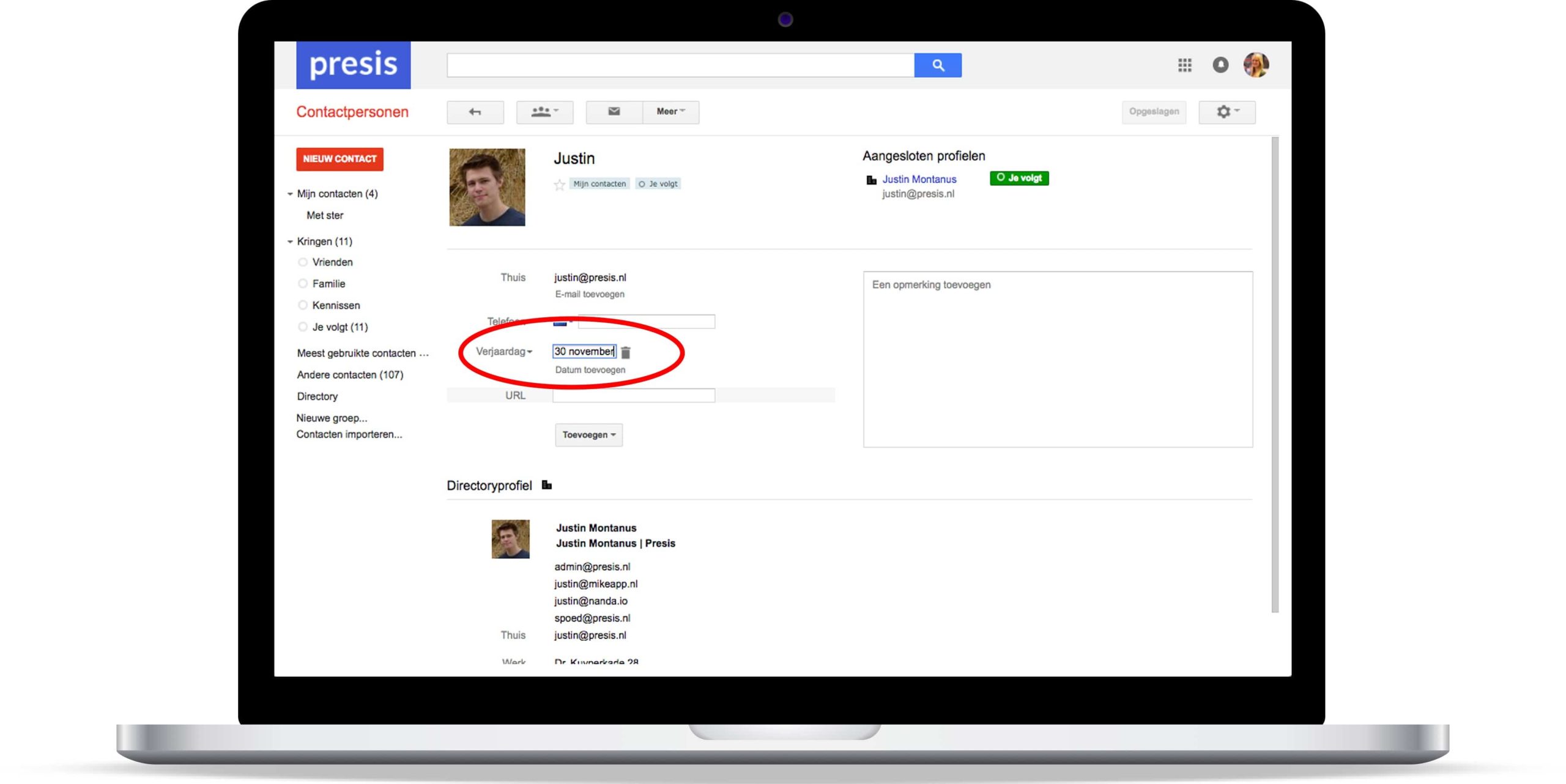 5. Google slaat de toevoeging zelf op laadt automatisch de verjaardagen van jouw contacten in
6. Ga naar de datum van de verjaardag en klaar! De verjaardagen staan nu in jouw Google Agenda.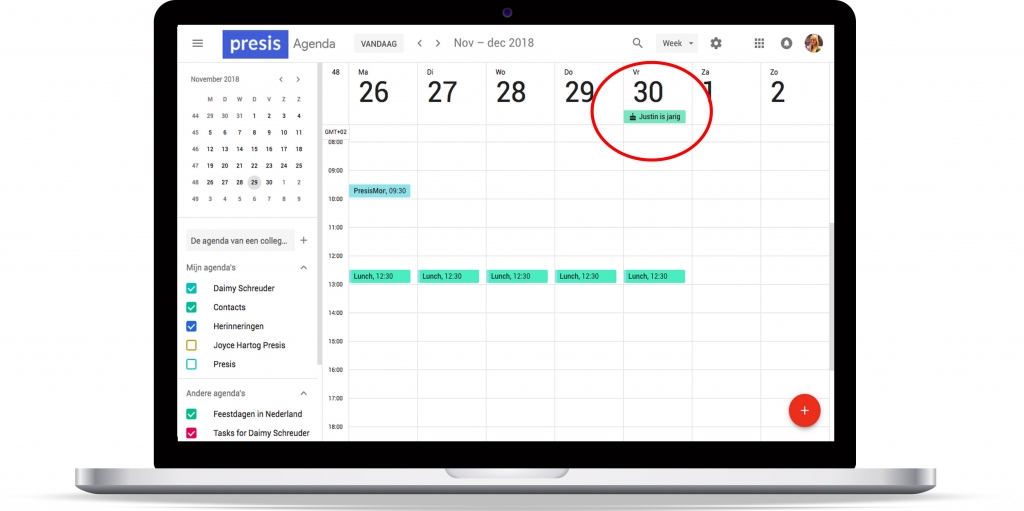 Heb je vragen over het toevoegen van verjaardagen in Google Agenda? Stel ze ons gerust, we beantwoorden ze graag voor je!