Want je wilt niet onbeschermd te werk gaan toch?
Wachtwoorden zijn er voor de bescherming van jouw account en gegevens. Je wilt graag voorkomen dat anderen moeiteloos in jouw account kunnen komen. Op internet staan een hoop adviezen omtrent de veiligheid van wachtwoorden. Maar wat is nu de beste manier om een sterk en veilig wachtwoord te maken?
Doe. Dit. Niet.
Er zijn een aantal klassieke fouten die gemaakt worden wanneer het aankomt op wachtwoorden. Zo maken veel mensen een wachtwoord aan waar het zweet ons een beetje van uitbreekt:
Het verwerken van je eigen naam of geboortedatum in je wachtwoord.
Gemakkelijke cijfercombinaties zoals 123456….
"Wachtwoord" als wachtwoord.
"Password". Want Engels is een weinig gevoerde taal?
Maar wat dan wel?
Wat wij onze klanten adviseren is om een sterk wachtwoord aan te maken. Een die niet zomaar geraden of ontcijfert zal worden. We geven je wat tips hoe je sterke wachtwoorden kunt maken en hiermee je gegevens goed kunt beschermen.
Tip 1: lange wachtwoorden
Denk hierbij in zinnen. Die zijn lastig te achterhalen voor computers of mensen omdat er meer combinaties mogelijk zijn. Bijvoorbeeld;
'hetgrotepaardindegroenewei'
'ishetalvrijdagvandaag'
'ikwilditjaardriekeeropvakantie'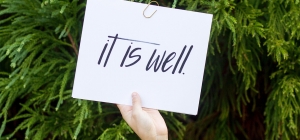 Hoe zit het dan met de ingewikkelde, verplichte wachtwoorden?
Er zijn webshops en websites die je dwingen om hoofd- en kleine letters te gebruiken, getallen en speciale tekens. Dit is afgedwongen door IT'ers die waarschijnlijk heel goed zijn in bepaalde dingen, maar waarvan de wiskundige kennis wat roestig is. Het kraken van wachtwoorden is namelijk een wiskundig vraagstuk. Een die wordt gekraakt door computers, niet door mensen. Door het afdwingen van de 'oude' methode heb jij de illusie dat het wachtwoord moeilijk is. En de IT'er ook. Maar voor een computer is dit in gemiddeld 3 dagen te kraken.
Tip 2: 2 staps verificatie van Google
Jouw gegevens dubbel beschermen? Wel zo veilig, daar heeft Authy de handige 2 staps verificatie voor ontwikkeld. Hiermee heb je een extra beveiligingsstap wanneer je wilt inloggen, deze bestaat uit een cijfercombinatie die na iedere 30 seconden wordt vernieuwd. Wijzelf gebruiken hiervoor de authenticator app die op onze mobiel staat geïnstalleerd. Iedere keer als wij willen inloggen op ons G Suite Google account voeren we een sterk wachtwoord in én een cijfercombinatie. De app werkt voor verschillende platforms, zoals Gmail, Facebook, Twitter, Amazon, enzovoorts. Authy downloaden? Dat kan hier: Android voor iOS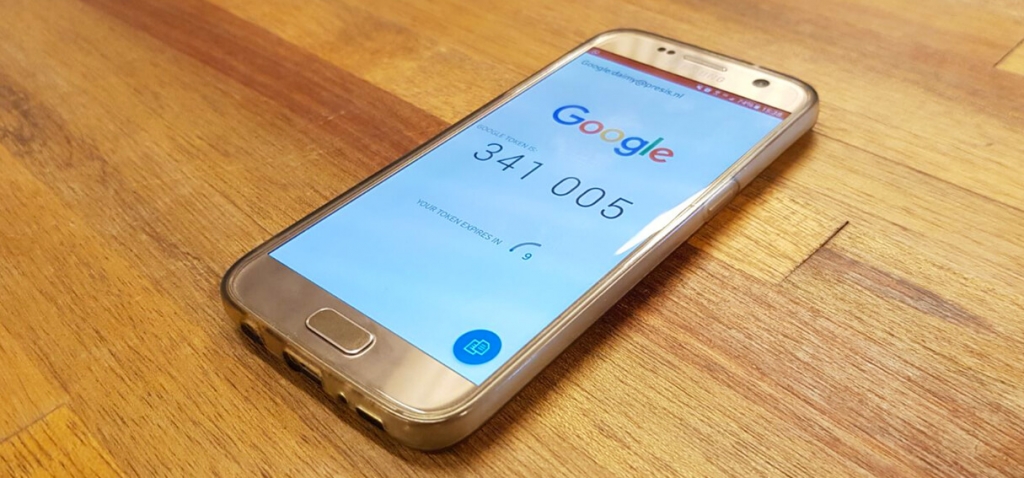 Tip 3: val niet in herhaling. Gebruik niet overal hetzelfde wachtwoord!
Een eigenaar van een webshop kan in theorie bij je wachtwoord. En als je overal dezelfde gebruikt kan diegene daarmee misschien ook in je Gmail, Hotmail, Coolblue account, Facebook en zich zo als jouw voordoen. Dat is gewoon niet zo fijn.
Hoe je met een een groot aantal verschillende wachtwoorden omgaat? Dit vertel ik je in een volgend blog. Hiervoor zijn meerdere manieren, ieder zal ik uitgebreid toelichten zodat je een goed beeld hebt van de opties.