Ik heb in deze blogserie al heel veel gedeeld over slimme oplossingen van Google: Google Agenda, Sheet Navigator, Jamboard en Keep, om er maar een paar te noemen. Het maken van presentaties mag natuurlijk niet in ons rijtje met tips and tricks ontbreken.
PowerPoint-ridders
Nederland kent best veel PowerPoint-ridders. Die doen echt alles in PowerPoint. Presentaties – logisch -, maar ze gebruiken het ook voor gespreksaantekeningen, boodschappenlijstjes en meer van dat soort dingen die niet in PowerPoint thuis horen. Kortom, mensen die PowerPoint in hun leven hebben omarmd. Ze kunnen simpelweg niet meer zonder.
PowerPoint on steroids
Maar de PowerPoint-ridders kunnen hun borst natmaken, de Google Presentations-koningen – en koninginnen – zijn onderweg! Google Presentations is de PowerPoint van Google. PowerPoint on steroids dus.
Zoek de verschillen
Om maar gelijk met het goede nieuws te beginnen: zoek de verschillen! Van alle Office-applicaties lijken PowerPoint en Presentations het meest op elkaar.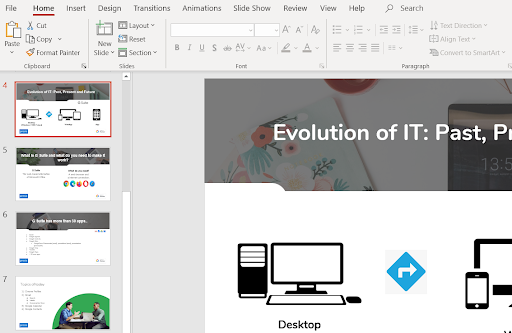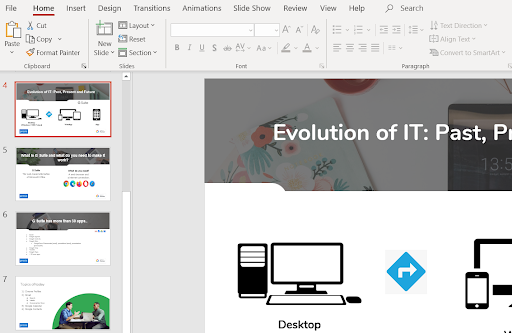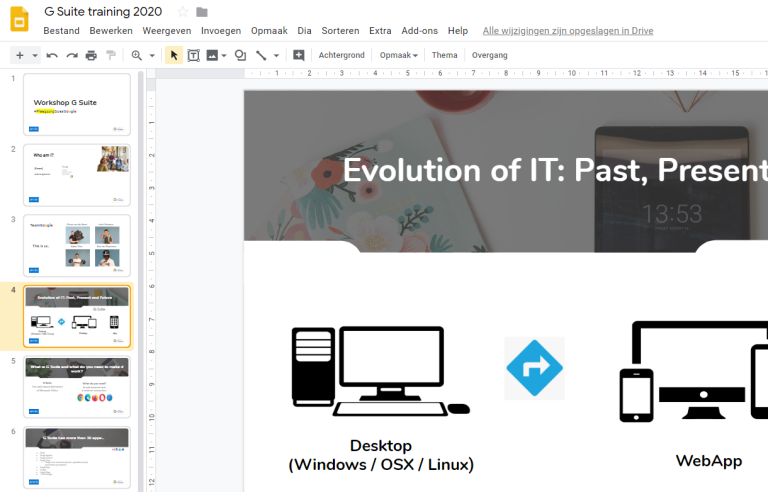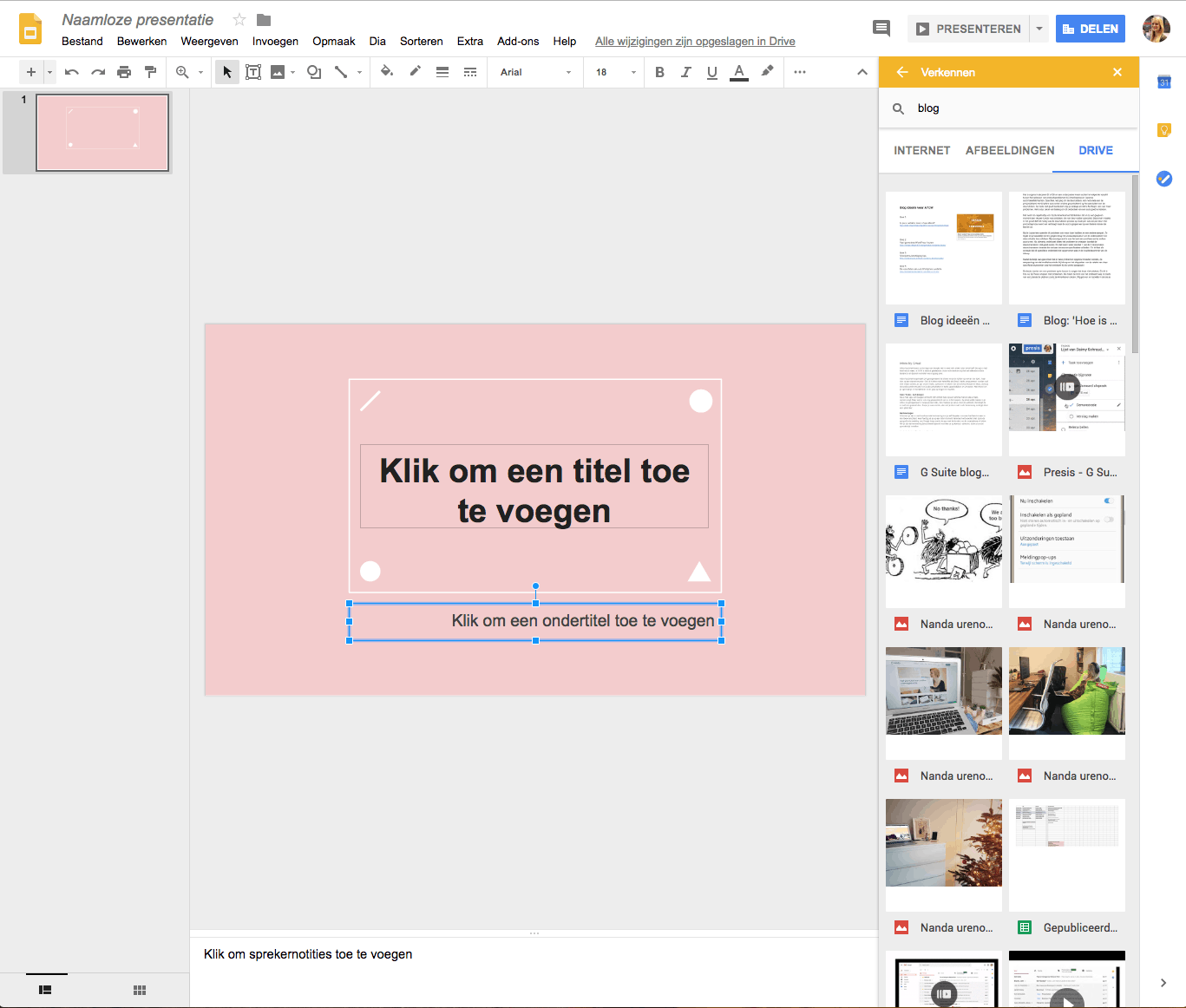 Tadaaa!! Zie hier: het is hetzelfde.
Maar eigenlijk toch ook weer niet, want er zijn twee hele grote verschillen
-1- Het is PowerPoint on steroids dankzij superslimme AI-integratie en externe mediakoppeling.
-2- Je kunt er met zijn allen REALTIME in werken. En – detail – het werkt echt belachelijk goed! Ik hoor je denken: hoezo dat?! Een PowerPoint-presentatie kenmerkt zich door de vele micro-wijzigingen die veelvuldig aangebracht worden. Daarom is het een kleine hel op aarde om mee te werken tijdens het ontwikkelproces. Met zoveel versies creëer je een ware chaos.
Live aanpassen
Met Google Presentations heb je dat gedoe allemaal niet. Sterker nog: terwijl jij de presentatie live staat te geven, kan een andere collega die op kantoor zit of thuis achter de keukentafel, nog even de laatste spelfouten halen uit de slide iets verderop in je presentatie. (True story van Kees-Jan tijdens een presentatie aan een groep secretaresses.)
Meer weten?
Zit je al op Google Workspace? Wij gaan ervoor zorgen dat je er meer uithaalt. Wil je naar Google Workspace? Wij gaan ervoor zorgen dat je leven gemakkelijker gaat worden. Nu beginnen? Neem gerust contact met ons op.