Communiceren voor teams
Het berichten platform van Google die jouw team helpt met een gemakkelijke interne communicatie. 1 op 1 berichten versturen of in een gespreksruimten, met Google Hangouts Chat brengen jullie de communicatie en samenwerking naar een hoger niveau.
Nu uit de Beta en voor alle G Suite gebruikers beschikbaar
Een jaar geleden heeft Google Hangouts Chat in Early Adopter Program gezet. Door je aan te melden kon Google je goedkeuring geven om Hangouts Chat te proberen. En nu, een jaar verder, is het berichten platform zo goed ontwikkeld dat het uit de Beta is gehaald en iedere G Suite gebruiker de sterke manier van communiceren via Chat kan inzetten.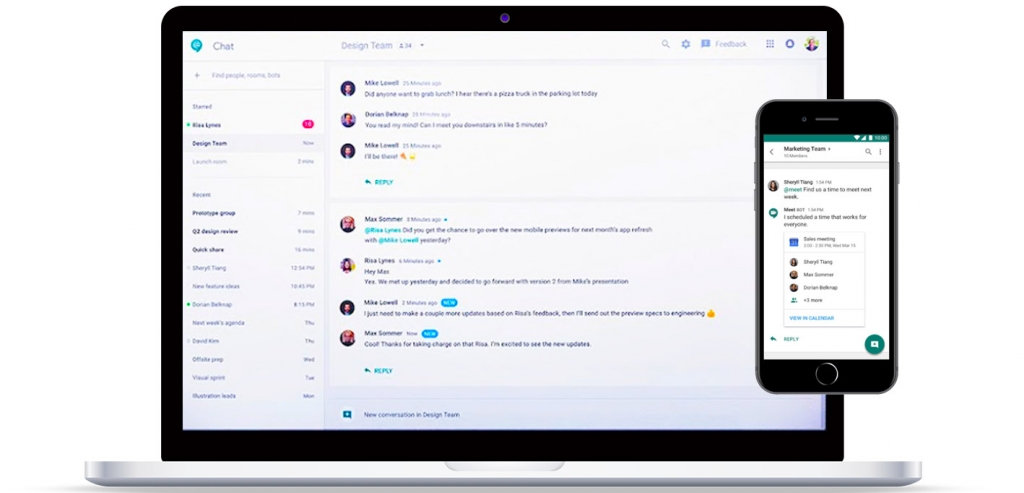 Wat kun je met Google Hangouts Chat?
Google Hangouts Chat, de 'gewone' Hangouts en dan is er ook nog Hangouts Meet. Het klinkt wat veel. Maar toch moet je ze los van elkaar zien, ieder platform heeft zijn eigen kracht.
Alle gesprekken en onderwerpen overzichtelijk houden
Het verschil tussen Chat en de 'gewone' Hangouts is dat je met Chat beter overzicht houdt tussen alle gesprekken die er lopen. Dankzij de handige gespreksruimten die je kunt aanmaken in Chat verloopt de communicatie een stuk gerichter. Gespreksruimten zijn groepen die over specifieke onderwerpen gaan. Om je een idee te geven; wij bij Presis hebben aparte groepen voor;
Development
Marketing
Sales
Een algemeen kanaal voor iedereen binnen Presis
'Fun', een kanaal voor leuke onderwerpen
Hierdoor wordt er per ruimten gesproken over het onderwerp zelf. De aandacht blijft bij één onderwerp, wat de boel wel overzichtelijk houdt.
G Suite integratie; Videovergaderen en bestanden delen
Hangouts Chat heeft een integratie met G Suite. Hierdoor werkt het goed samen met de andere producten in de Suite. Zo is Hangouts Meet is er speciaal voor videovergaderingen. Zit je in een 1 op 1 gesprek of in een gespreksruimten in Chat en willen jullie het gesprek liever via video voortzetten? Dan kun je gemakkelijk een videovergadering via Hangouts Meet starten vanuit Chat, zonder dat je daarvoor van venster hoeft te wisselen.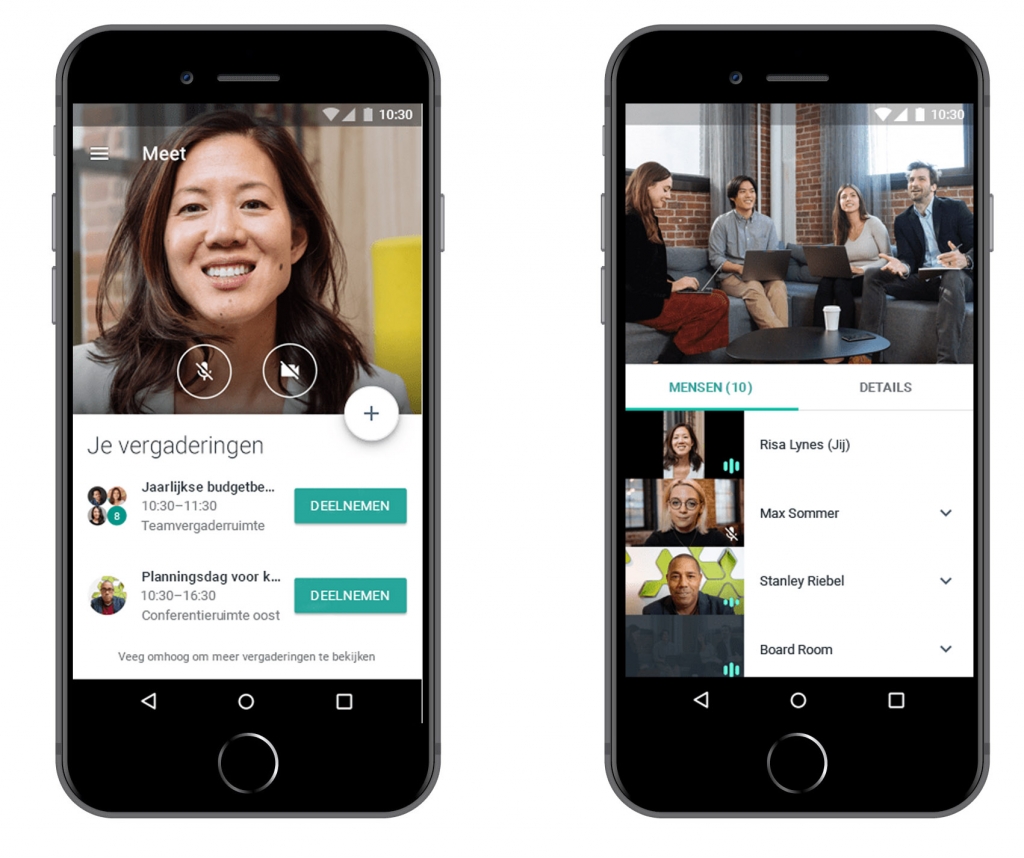 Dankzij deze integratie kun je heel simpel bestanden vanuit Google Drive toevoegen. Met de gewone Hangouts kun je dit niet. Met dit punt geeft Google jou de ruimte om alle producten met elkaar te laten samenwerken.
Ontdek alles van Hangouts Chat
Wil je meer weten over Hangouts Chat en wat je er allemaal mee kunt? Dat vertellen we graag!