Offline werken en doorknallen
G Suite onderscheid zich in vele dingen. Het samenwerken in bestanden, het altijd toegang hebben, het gemakkelijk delen via een link. Maar waar zij ook goed in zijn is het offline werken in Documenten, Spreadsheets en Presentaties.
Dit was al mogelijk, maar nu heeft Google er een nieuwe update voor zodat je het nog makkelijker kunt gebruiken.
Zo werkt het
Het kan wel eens voorkomen dat je apparaat niet beschikbaar is of dat de internetverbinding niet fantastisch is. Maar ook wanneer je onderweg bent met de trein of het vliegtuig wil je wel eens doorwerken. Lastig als er dan geen WiFi is.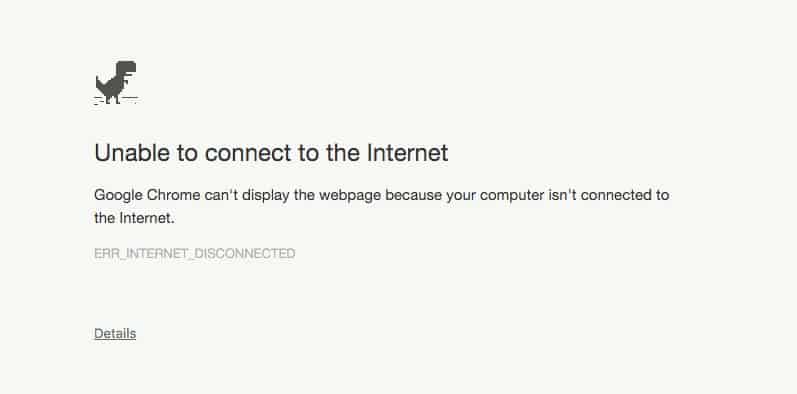 Vanaf nu maak je in een aantal klikken het bestand klaar voor het offline werken en kunt dan gewoon doorgaan, voortaan is er geen oponthoud meer voor jou.
Hoe te beginnen
Beheerders kunnen deze functie voor alle of sommige gebruikers inschakelen.
Als je wilt dat gebruikers offline werken inschakelen ga je naar Apps > G Suite > Drive en Documenten.

Dit artikel vertelt hoe de toegang werkt voor specifieke apparaten.

De standaard voor deze functie is dat alle gebruikers offline toegang kunnen inschakelen op elk apparaat waarop ze inloggen, maar dit wordt niet automatisch ingeschakeld, behalve op Chromebooks.
Gebruikers kunnen de toegang inschakelen via de instellingen in Drive:
Ga in Drive rechtsboven in naar het tandwielpictogram. Selecteer Instellingen > Algemeen en vink het vakje bij "Offline" aan om te synchroniseren.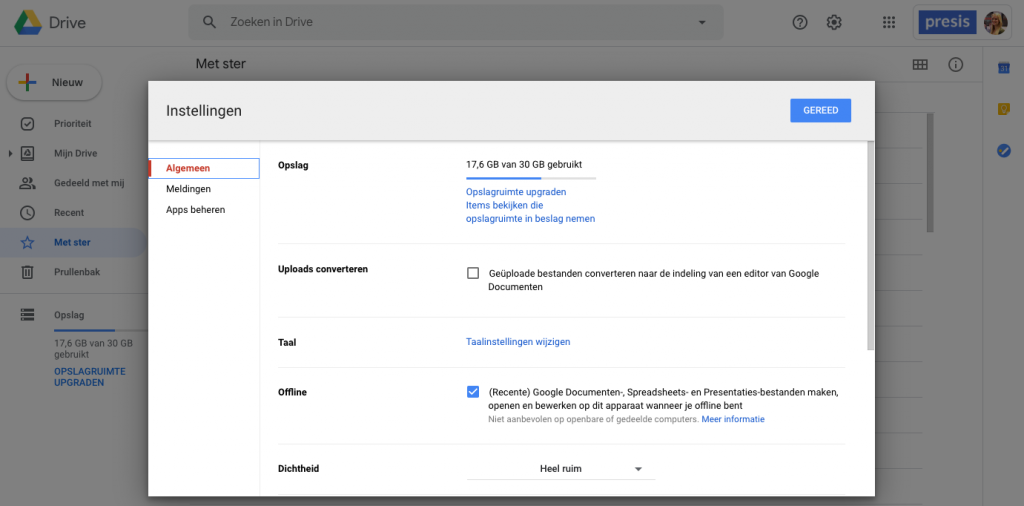 Zodra de toegang is ingeschakeld verschijnt er een vinkje in de rechterbovenhoek naast Instellingen (tandwielpictogram) en Ondersteuning (vraagteken). Wanneer je hierop klikt kun je het schuifje vinden.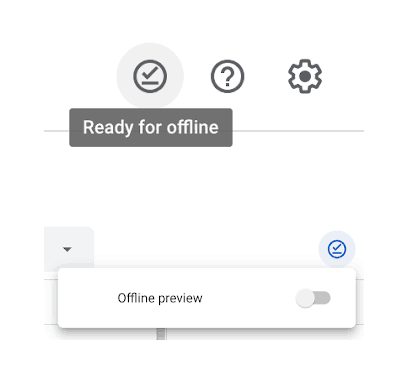 Vanaf 24 april 2019 wordt de update voor het offline werken uitgerold. Is het dus nog niet actief bij jou? Geen zorgen, heb geduld, het komt er gauw aan. Google is ermee bezig!