Snelheid is fijn. Minder klikken is fijn. Resultaat is fijn.
Voor de mensen die dat ook fijn vinden heeft Google weer een geweldige update; Drive bestanden suggestie in Chrome.
Wat is Drive bestanden suggestie in Chrome?
Met Drive bestanden suggestie in Chrome hoef je voortaan niet meer Google Drive te doorzoeken om het juiste bestand te openen. Je kunt in de Chrome Omnibox (de adresbalk) de titel van het bestand of de url intypen en dan geeft Chrome een voorstel.
Ook kun je nu zoeken op de eigenaar van het bestand of het soort bestand (Google Document, Spreadsheet, etc). Deze nieuwe mogelijkheid is te vergelijken met het zoeken in Drive zelf, alleen kun je het zoeken nu direct doen in de adresbalk zonder eerst Drive te hoeven openen.
Stiekem best een grote tijdsbesparing
Je denkt misschien dat het maar een kleine stap minder is, maar in werkelijkheid kan dit je behoorlijk wat klikken en zoeken schelen.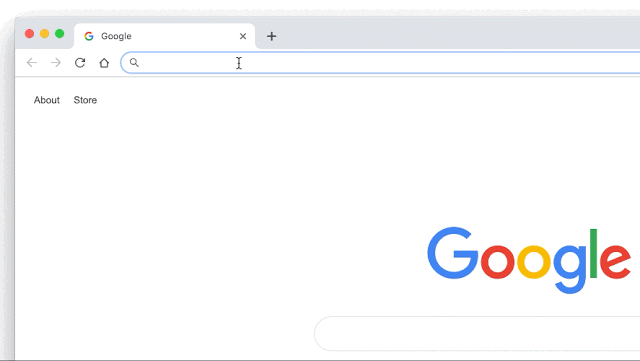 Waarom zou je het gebruiken?
Met Drive bestanden suggestie in Chrome heb je sneller toegang tot de bestanden en gegevens die je nodig hebt. Je kunt nu Google Documenten, Spreadsheets, Presentaties, PDF's en andere bestandstype suggesties van zowel "Mijn schijf" als "Gedeeld met mij" zien bij het zoeken in Chrome.
Tot zo ver was deze functionaliteit beperkt tot bestanden die je eerder in Chrome hebt geopend. Dat is nu uitgebreider geworden en je kunt ook bestanden openen die je nog niet eerder hebt geopend.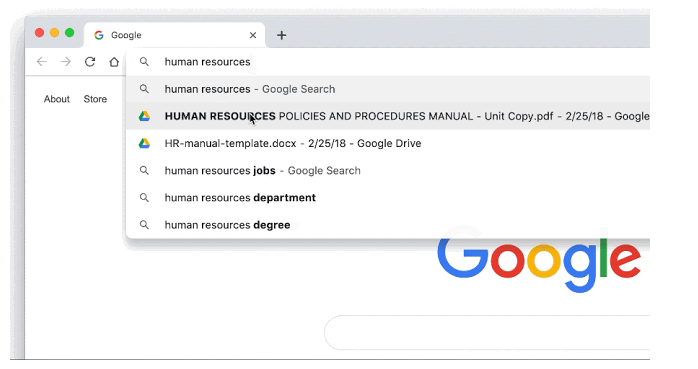 Hoe te beginnen
De functie staat standaard ingesteld. Er is een nieuwe instelling in de beheerdersconsole waarmee beheerders de toegang op OE- of groepsniveau voor deze functie kunnen beheren.
Beheerders: Ga naar Apps > G Suite > Drive and Docs

Zet onderaan "Suggesties voor Google Drive-bestanden toestaan wanneer ingelogde gebruikers een zoekactie uitvoeren" aan.

Nu kunnen gebruikers hun individuele zoekinstellingen in Chrome wijzigen om het zoeken naar Drive bestanden in of uit te schakelen.
Eindgebruikers: als bestands suggesties is ingeschakeld in jullie domein, kun je Drive bestanden suggestie in Chrome in- of uitschakelen in je Chrome browser:

Open Chrome Browser en ga naar Meer > Instellingen
Klik onder Mensen op Synchroniseren.
Zoeksuggesties van Google Drive in- of uitschakelen.