Nog fijner werken met Google Tasks
Niet één, maar drie nieuwe features zijn toegevoegd aan Google Tasks deze maand. Deze drie nieuwe features zijn dankzij de feedback van gebruikers nu doorgevoerd. Niet bekend met Google Tasks? Dan raden we je zeker aan hier eens een kijkje naar te nemen. Deze handige to-do app kan het jou een stuk makkelijker maken!
 Drie nieuwe features
Stel een datum en tijd in voor jouw taken en ontvang notificaties
Maak repeterende taken
Herinneringen importeren in Tasks
Wanneer je een nieuwe taak aanmaakt of een bestaande bewerkt, zie je het nieuwe veld 'Datum/tijd toevoegen'. Hier kun je een datum, tijd en herhaling in stellen.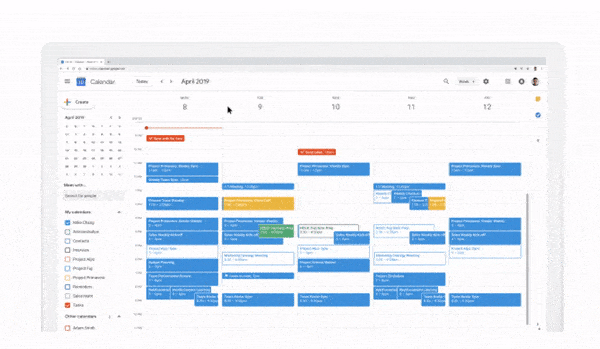 Gebruik je de mobiele app voor Google Tasks (Android of iOS) krijg je een melding of je de bestaande herinneringen naar Tasks wilt kopiëren. Uiteraard kun je dit ook handmatig doen, daarvoor ga je naar het menu rechtsboven in.
Je kunt selecteren welke lijst je wilt toevoegen of kopiëren. En je kunt instellen of je de herinneringen wilt behouden of verwijderen na het kopiëren.
Notificaties datum of tijdstip
Een taak heeft twee tijd gebaseerde mogelijkheden; een datum en een starttijd.
De taken die je hebt aangemaakt met een specifiek tijdstip, worden in Google Agenda weergeven om dat tijdstip, mits je Google Tasks hebt aangevinkt aan de linkerkant van het scherm bij 'Mijn Agenda's'.
Is er een tijdstip ingesteld dan ontvang je hier een melding over, ook op de mobiel. Heb je alleen een datum ingesteld maar geen specifieke tijd, dan ontvang je een notificatie hierover om 9 uur lokale tijd.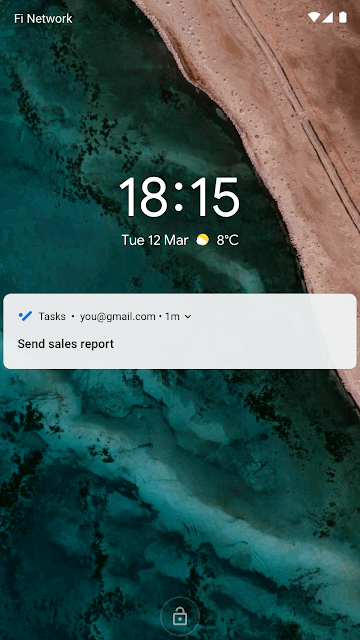 Heb je een taak ingevoerd met een datum/tijdstip, maar deze uiteindelijk niet gemarkeerd als voltooid? Dan ontvang je de volgende ochtend om 9 uur een notificatie als herinnering. Zo helpt Google Tasks jou om jouw taken niet te vergeten.
Herinneringen importeren
Met de gebruiksvriendelijke import-tool importeer je herinneringen die zijn ingesteld in jouw Gmail, Google Agenda of Assistent naar Google Tasks. Heb je bijvoorbeeld een herinnering ingesteld in Gmail, dan kun je deze automatisch doorvoeren in Tasks. Dit helpt jou goed grip te houden op zaken.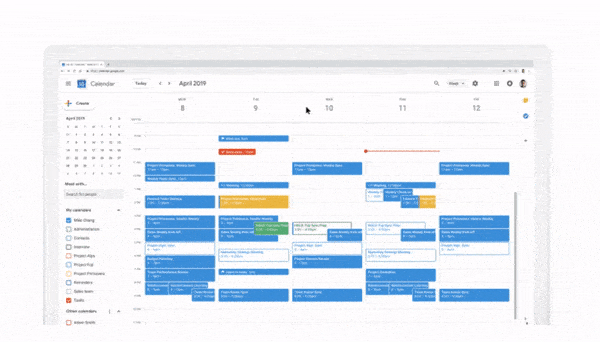 Let wel op, herinneringen met gekoppelde locaties worden niet geïmporteerd. Dit is een eenmalige import en geen constante synchronisatie.