Video meetings. Wij hebben ze regelmatig en beseffen dus hoe belangrijk het is dat het gewoon werkt naar behoren. Dat de kwaliteit van het beeld goed is. Dat het geluid zuiver is. En dat het systeem niet ingewikkeld is, maar zo opgestart is zodat we kunnen beginnen.
Nu is dat lang niet altijd zo met videoprogramma's en de bijpassende apparatuur. Maar wij hebben dit gefixt. En daar zijn wij zo blij mee.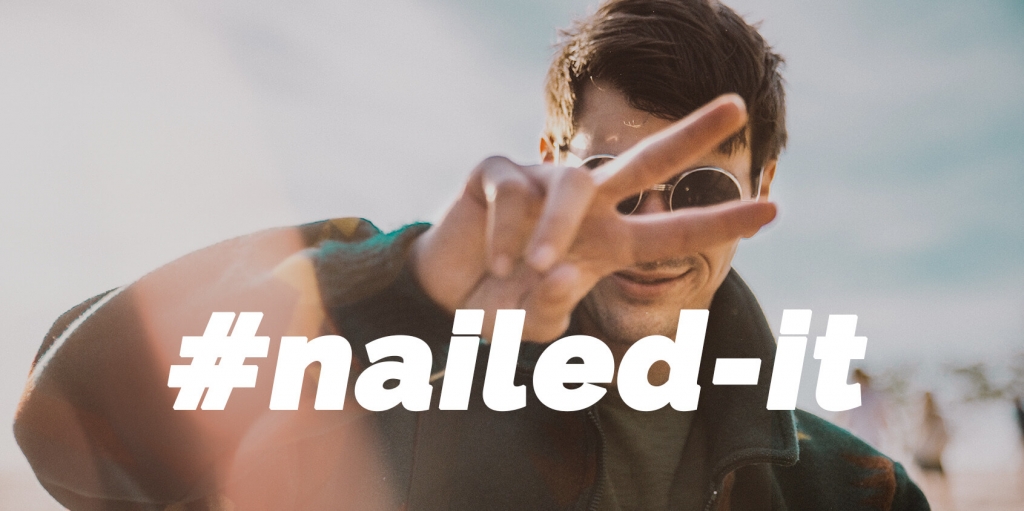 Hoe wij dit gedaan hebben?
Nou ja, misschien moeten we de credits aan Google geven. Zij hebben dit namelijk opgelost, op twee manieren.
1. Het perfecte programma; Hangouts Meet
Met Hangouts Meet hebben zij het perfecte programma gemaakt voor video meetings. Anderen gebruiken Skype. Wij niet. Wij zijn om. Dit programma is zo laagdrempelig in gebruik, zo simpel opgestart, maar zo goed.
Heel simpel kun je direct een video meeting starten of inplannen. Vaker komt voor dat een meeting gepland wordt. Wij werken met G Suite, dus wij kennen de kracht van het samenwerken van alle programma's. In Google Agenda plannen een afspraak in en klikken aan dat het een video meeting is. Automatisch wordt er dan een linkje voor Hangouts Meet toegevoegd. Is het zo ver om de meeting te houden, dan hoef je alleen maar dat linkje aan te klikken en op 'start' te klikken. En dan zit je in de meeting. Zoals we al zeiden; zo laagdrempelig in gebruik, zo simpel opgestart, maar zo goed.
2. De perfecte hardware; Hangouts Meet Hardware kit
En dan het grootste probleem waar vele tegenaan lopen: de juiste apparatuur. Het is niet vanzelfsprekend dat alles gewoon werkt zoals jij voor ogen hebt. Maar Google heeft ook dit gedekt. Hoe? Met de Hangouts Meet Hardware kit. Deze hardware bestaat uit vier onderdelen: Een Chromebox, microfoon-speaker box, een camera en een touchscreen control paneel. En geloof ons; hiermee heb jij de allerbeste video meetings ooit.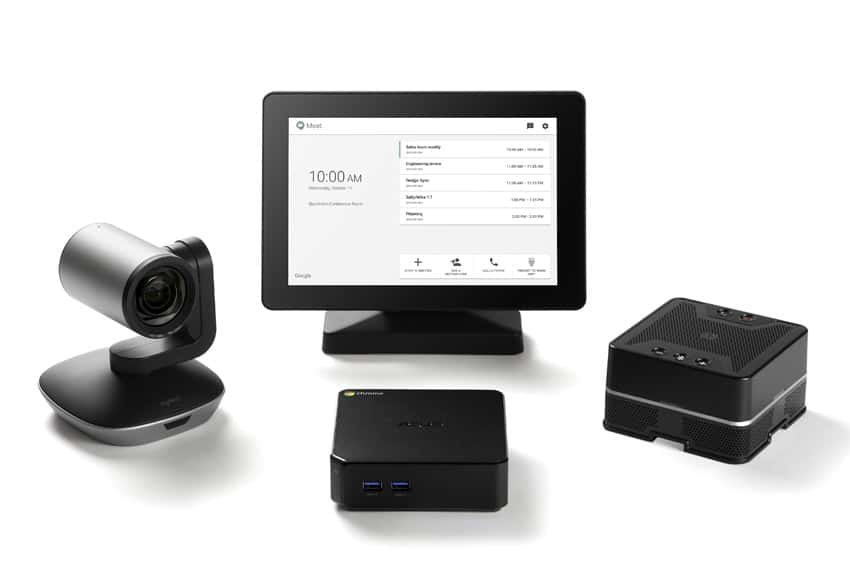 Zuiver, snel en effectief
Bij Presis hebben we deze Hangouts Meet Hardware kit nu een aantal weken staan en er zijn al meerdere meetings mee gevoerd. Met collega's onderling, team meetings maar ook met klanten. En iedereen, stuk voor stuk is er weg van. De reikwijdte van de camera is breed, dus het hele team past er op. Het is niet zoals de camera op bijvoorbeeld je laptop, het beeld is een stuk breder en dat kijkt wel zo prettig. Vooral fijn als je geen ochtendpersoon bent of een beetje vermoeid eruit ziet, dan is niet jouw hoofd over het hele scherm te zien in close up.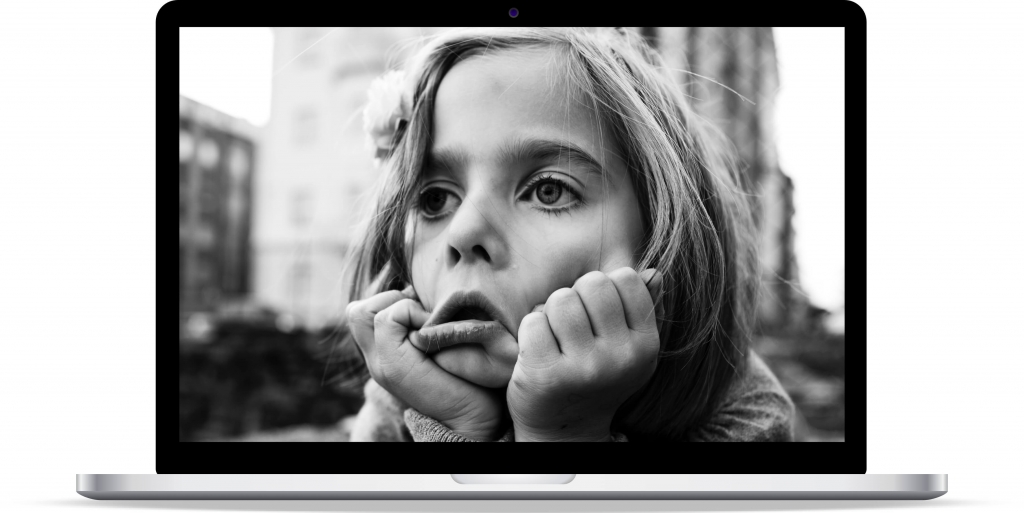 Dan het geluid. Kees-Jan, kan tijdens een meeting best wat heen en weer lopen om bijvoorbeeld iets te demonstreren op het Google Jamboard dat zijn verhaal versterkt. En dat wordt perfect gedekt door de microfoon. Dus ook als we met het team een meeting hebben; van links naar rechts, wie er ook praat, het is heel fijn hoorbaar voor iedereen die digitaal mee doet. Achtergronden en echo's? Die worden gedempt. En dat maakt het geluid heel zuiver.
Net zo enthousiast worden als wij?
Uiteraard kunnen we hier nog veel langer over doorspreken, aangezien wij er rete enthousiast over ben. Maar dat zullen we niet doen. Wil je toch meer weten of wil je het eens voor jezelf uitproberen; stuur ons een mail of chat en dan laten we het je zien. Of je leent onze demo kit, dan kun je het zelf volledig ervaren. Echt, het programma en de hardware zijn zo goed. Als jij het probleem voor video meetings opgelost wilt hebben; dan wordt je hier minstens net zo enthousiast van als wij.