Ook wij hebben onze uitdagingen
Zoals ieder bedrijf lopen wij met een regelmaat tegen problemen (lees: uitdagingen) aan. Dingen die opgelost moeten worden. Dat kan zijn van een niet werkende website of een fout in een factuur. We hebben geleerd dat er twee manieren zijn om dit op te lossen. Voordat ik vertel welke manier wij kiezen citeer ik graag een anekdote uit een boek.
Ik moet eerlijk bekennen dat ik niet precies meer weet in welk boek ik dit gelezen heb, maar het verhaal gaat als volgt.
Deurrubbers
Het is ergens in de jaren 80 of 90 en een onderzoeker kwam achter het volgende verschil tussen het oplossen van productieproblemen bij Amerikaanse en Japanse automobielfabrikanten. Specifiek, het ging om de deurrubbers. Aan het einde van de productieband wordt iedere auto onder andere gecontroleerd op het aansluiten van de deurrubbers. Als deze niet goed aansluiten krijg je lekkage en dat is het begin van veel meer problemen. Het is dus zeker van belang om dit onderdeel van een auto goed te hebben.
Het kwam zo regelmatig voor bij de Amerikaanse fabrikanten dat er op een gegeven moment een nieuwe functie was ontstaan, die van deur-rubber specialist. Deze man maakte in het geval dat het nodig was de deurrubbers precies op maat per auto en per deur. Het productieproces werd wel vertraagt maar de auto's gingen wel op een betere manier de fabriek uit.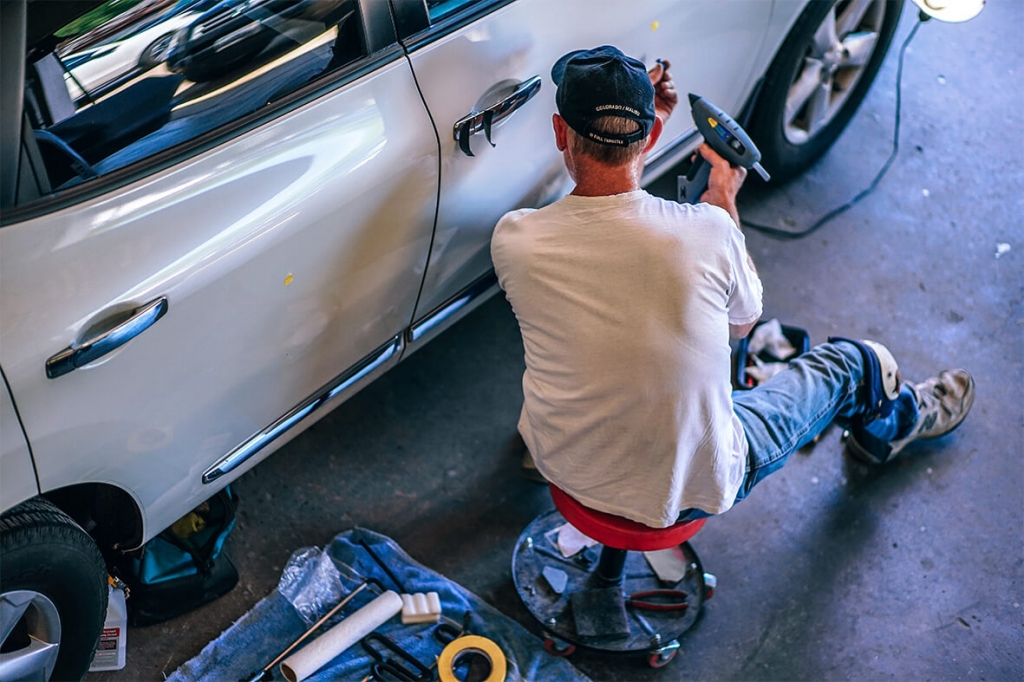 Deur-rubber specialist
Verder zoeken naar de oorzaak
Bij de Japanners speelde dit probleem ook maar daar hadden ze een andere aanpak. Ze legde de productielijn stil en gingen terug het productieproces in om te onderzoeken hoe deze situatie kon ontstaan.
Bij sommige auto's was het wel een probleem en bij andere auto's niet. Na uitvoerig onderzoek bleek het probleem te ontstaan doordat de deurscharnieren niet goed waren. En dat kwam weer doordat 1 van de 4 leveranciers deurscharnieren leverde die niet aan de exacte specificaties voldeden. En dit had als oorzaak dat dit specifieke onderdeel niet opgenomen was in de kwaliteitscontrole van de inkoop.
Nadat duidelijk was geworden dat er twee problemen opgelost moesten worden, de aanpassing van de kwaliteitscontrole bij inkoop en het stopzetten van de relatie van deze specifieke leverancier was het probleem bij de wortel aangepakt.
[review id="16124″]
Voorkom het plakken van pleisters
De beste manier om een probleem op te lossen is zorgen dat deze niet ontstaat. En dit is hoe wij bij Presis omgaan met problemen. We halen de bron van het probleem weg in plaats van een pleister te plakken zoals de Amerikanen deden. Wij geloven er namelijk in dat als je een pleister plakt, het dan altijd op een later moment in je staart gaat bijten.
Natuurlijk komt het voor dat we tijdelijk een pleister plakken omdat we NU door moeten. Maar zodra het mogelijk is lossen we het probleem fundamenteel goed op.
Ja, dit is wel veel meer werk maar met deze instelling hebben we een fundament binnen Presis gemaakt waar we op kunnen bouwen. En daar worden onze klanten en wijzelf erg blij van.
Meer lezen over onze manier van werken?
Onbeperkte vakantiedagen
Het klinkt voor veel mensen als muziek in de oren: een werkgever die je onbeperkte vakantiedagen geeft! Maar waarschijnlijk zul je ook begrijpen dat er een catch aan zit. Bij Presis heeft iedereen onbeperkte vakantiedagen. In een ander blog vertel ik waarom wij dit hebben, hoe het werkt en waarom het voor ons goed werkt.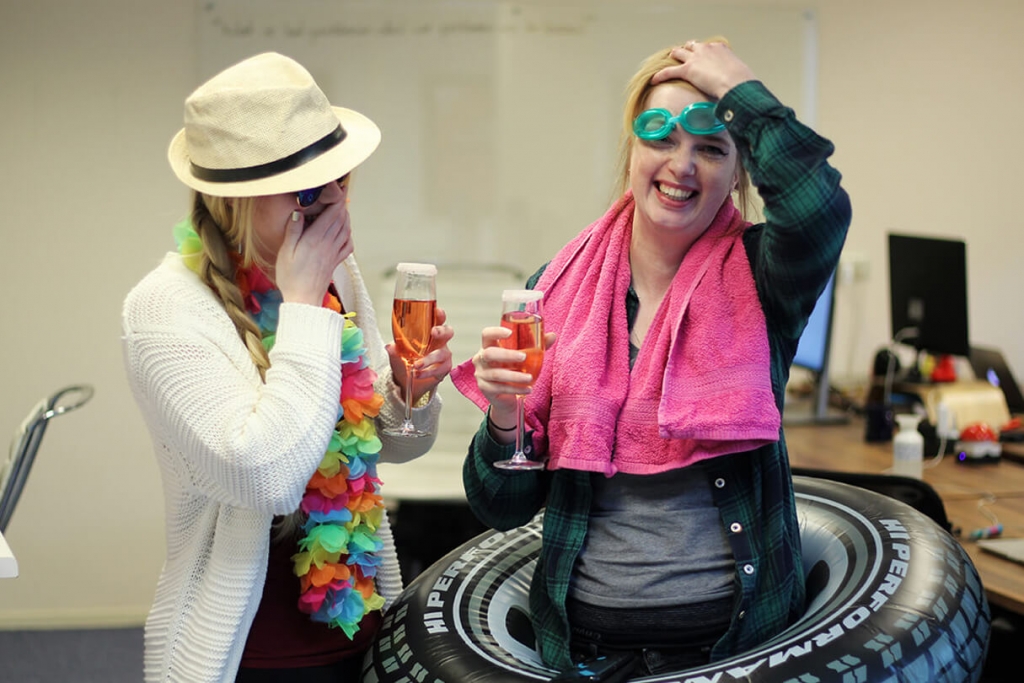 Een van Kees-Jan zijn grootste uitdagingen: het kerstcadeau
Zoals vele bedrijven geef ik mijn collega's ieder jaar een kerstcadeau. Dat is niet altijd zo geweest. Midden in de crisis waren we met andere dingen bezig. Toen het weer beter ging riep mijn collega Carsten dat hij het wel weer eens leuk zou vinden als er een kerstcadeau zou komen.
En daar had hij een punt. Dus ik kreeg de opdracht mee om 'het kerstcadeau' te verzorgen. En nee, niemand ging mij daarbij helpen, dat is een taak die ik in mijn eentje moest gaan vervullen. En ja, ze verwachtten wel een leuk cadeau