Video meetings in opmars
Door het coronavirus is iedereen versneld gaan thuiswerken en gaan videovergaderen. Specifiek één applicatie heeft daar veel van geprofiteerd: Zoom.
Zoom is eenvoudig, gratis (voor nu althans) en gemakkelijk. Maar zoals wel vaker: als iets te mooi is om waar te zijn, dan is dat ook zo en zit er vaak een addertje onder het gras. De privacy van Zoom ligt momenteel onder vuur en daar lijkt alle reden toe.
Bij het zakelijk gebruik van software gelden andere standaarden dan privé gebruik van software.

Wat is Zoom?
Zoom is een Amerikaans bedrijf wat opgericht is in 2011. Met het uitbreken van de corona crisis heeft het een snelgroeiende populariteit gekend. Voornamelijk omdat de basisversie gratis is gecombineerd met het domino effect. Als de een het gebruikt, dan zal de ander het ook sneller gaan gebruiken.
Alternatief: Google Meet
Google Meet is een onderdeel van de zakelijke office suite van Google: G Suite. Dit is de betaalde tegenhanger van Gmail. Google Meet is bedoeld om met zo min mogelijk handelingen een digitale vergadering met een hoog kwaliteitsniveau op te zetten. Je kunt een Google Meet starten vanuit je Google Agenda of door direct te gaan naar: https://meet.google.com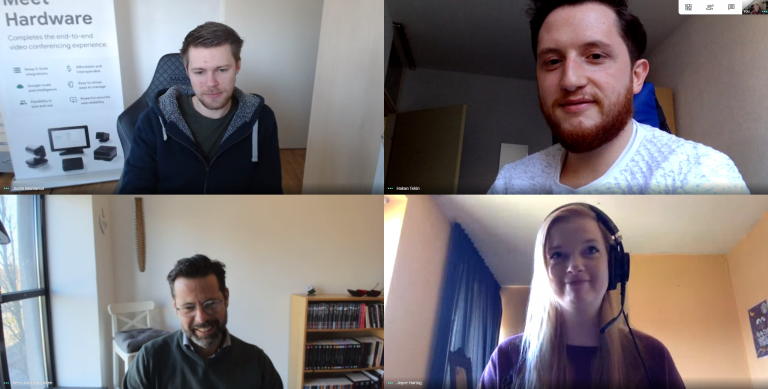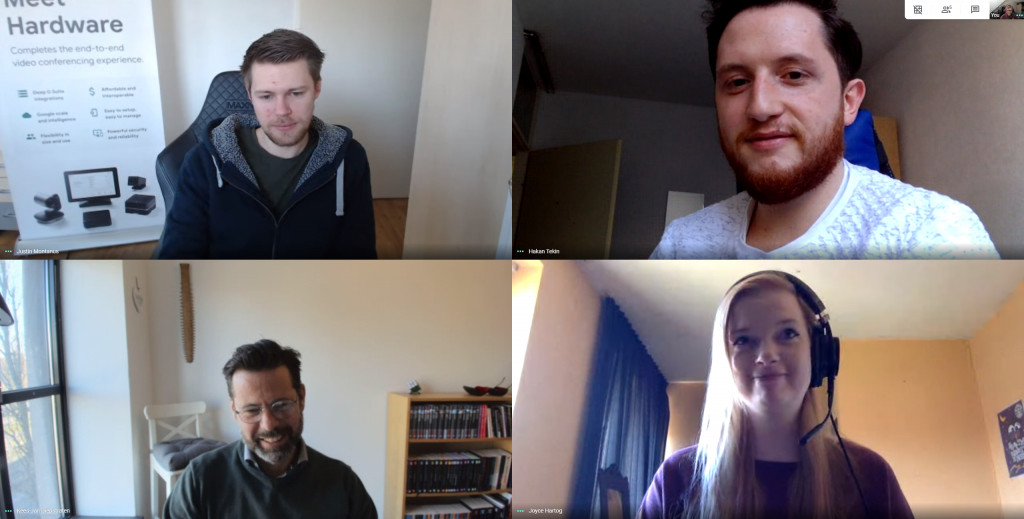 Een video meeting in Google Meet
De andere kant van de medaille van Zoom
'Als jij niet betaalt voor het product, dan ben jij het product.' Deze regel gaat op voor veel gratis software. Facebook is gratis maar verkoopt jouw gedrag en voorkeuren door aan adverteerders, om zo het bekendste voorbeeld te noemen.
Natuurlijk is Zoom goed. De gebruiksvriendelijkheid is zoals het moet zijn in een app van tegenwoordig. En het feit dat ze het gratis gemaakt hebben kan alleen maar op lof rekenen. Er zijn enkele andere onderwerpen die ook wat aandacht verdienen.
Zoom en privacy
Zoom is uitgerust met vergaande surveillance mogelijkheden waar de host van de vergadering, beheerders én Zoom zelf gebruik van kan maken. Voorbeelden hiervan zijn:
Monitoring activiteit van de computers en dataverzameling over actieve programma's. Zoom kan ook zien welke tabbladen je nog meer hebt openstaan.
Data verzameling. Zoom verzameld onder andere naam, email, telefoonnummer, IP Nummer, technische informatie over je computer, etc.
Zoom Attention Monitoring. Als je 30 seconden niet oplet, dan krijgt de host een bericht en kan vervolgens nakijken wat je dan wel aan het doen bent. Hierdoor kan de host persoonsgevoelige informatie zien.
Recording van de meeting. Een meeting kan worden opgenomen (dat kun je linksboven zien met het kleine woordje 'recording') zonder dat je dat in de gaten hebt.
Veiligheidslekken. Vorig jaar is ontdekt dat een onbeveiligde toegang tot de camera via Zoom mogelijk was. Dit is inmiddels opgelost maar hun nonchalante houding hierover baarde deskundigen zorgen.
Zoom Bombing. De laatste trend is dat er willekeurige mensen je meeting kapen en ongevraagd inbreken met jullie meeting.

Google Meet en Privacy
Google heeft twee verschillende typen accounts: Een privé-account (Gmail) en een zakelijk account (G Suite). De inrichting van de privacy van deze twee is niet hetzelfde, de security wel.
Google maakt bij het zakelijke account geen onderscheid in de bedrijfsgrootte met betrekking tot privacy. Dus of je nu Presis, Ahold, Boeing, IBM, PWC, Pon, politie.nl, FastNed, World Press Photo of  Randstad bent, je hebt allemaal exact hetzelfde product met dezelfde privacy, security en dienstverlening. Dus jouw data staat letterlijk op dezelfde servers als waar PWC de jaarrekeningen van zijn klanten bewaard. Voel je dus net zo veilig als een één-mans enterprise onderneming.
Wil je weten hoe Google video meetings beveiligd houden? Hier vertellen ze er alles over:
Veilige verbindingen: hoe Google Meet jullie videoconferenties beschermt
Zoom is straks niet gratis meer
Jawel, de 1:1 versie nog wel, maar de versie waarvan nu iedereen gebruik maakt kost normaal €13,99 per maand per gebruiker. Dat maakt dit direct het duurste video pakket om mee te kunnen videovergaderen.
De licentie om Google Meet mee te gebruiken kost per maand per gebruiker €5,20.
AVG compliant
In Europa hechten wij veel waarde aan onze privacy. Dit is dan ook de reden dat de GDPR wet (General Data Protection Rights) als Europese standaard ontwikkeld is. Deze standaard is in Nederland vertaald naar de AVG (Algemene Verordening Gegevensbescherming).
AVG en Zoom
De korte versie: Zoom heeft geen Privacy Policy die voldoet aan de AVG.
AVG en Google Meet
Google Meet is onderdeel van de G Suite office, hierin is de GDPR geregeld. Hoe dat ingericht is en meer informatie daarover kun je op onze speciale pagina hierover vinden: presis.nl/gsuite/google-g-suite-en-gdpr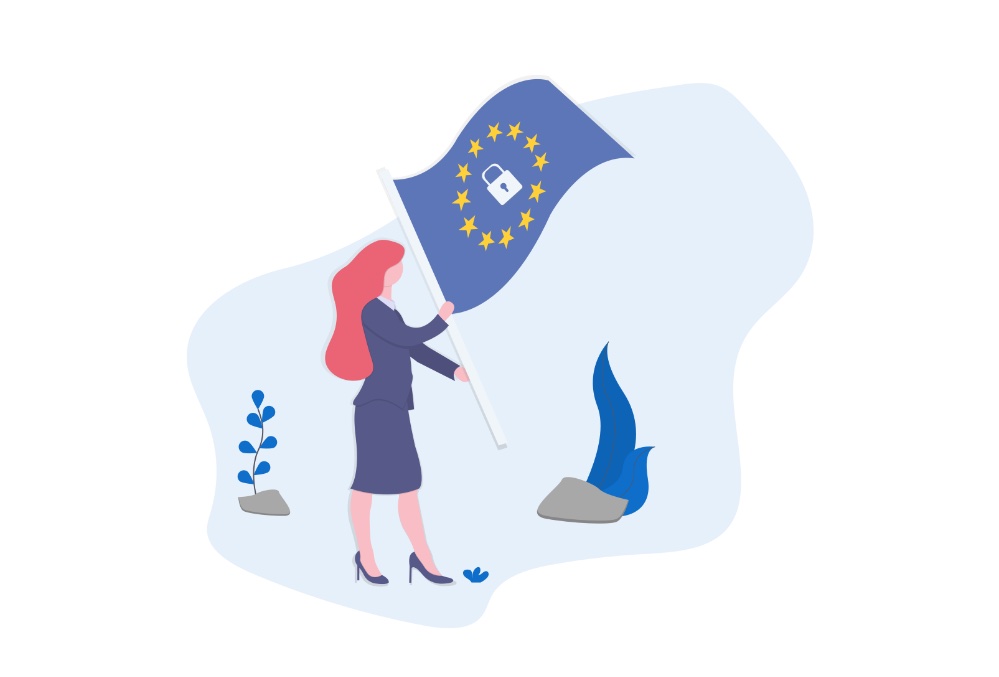 Overzicht functionaliteiten
| | | |
| --- | --- | --- |
| | Zoom | Google Meet |
| Account nodig om deel te nemen? | nee | nee |
| Mobile | via app | via app |
| AVG | Nee | Ja |
| aantal mensen tegelijk | 100 (max 40 min) | 150 |
| scherm delen in vergadering | Ja | Ja |
| Prijs per gebruiker per maand  | € 13,99  | € 5,20 |
---
"Jij bent het product"
Zoals gezegd, als jij niet betaalt voor het product, dan ben jij het product. Er beginnen steeds meer artikelen te verschijnen die vraagtekens zetten bij je privacy bij het gebruik van Zoom. Ons advies is: bekijk ze rustig door voordat je een keuze maakt welk programma je wilt gaan gebruiken voor video meetings.
DDMA aanvulling: De lijst met aanpassingen voor het verhogen van je privacy in je Zoom account
DDMA heeft een artikel gepost met een lijst van settings die je in je Zoom account moet maken om Zoom zo privacyvriendelijk als mogelijk te maken.
Onderzoek door PC Mag
PC mag heeft een uitgebreid onderzoek gedaan naar de drie populairste Videomeeting oplossingen. Dit is link naar hun onderzoek
Afsluitend
Uiteraard staat het je vrij om gebruik te maken van Zoom. Wees je er alleen van bewust dat er privacy issues bestaan bij het gebruik.
Alternatieven
Twee alternatieven die wel hieraan voldoen zijn Microsoft Teams en Google Meet. Deze twee voldoen wel aan de gestelde AVG normen van Nederland.